Lue says there is no timetable for Leonard return after ankle injury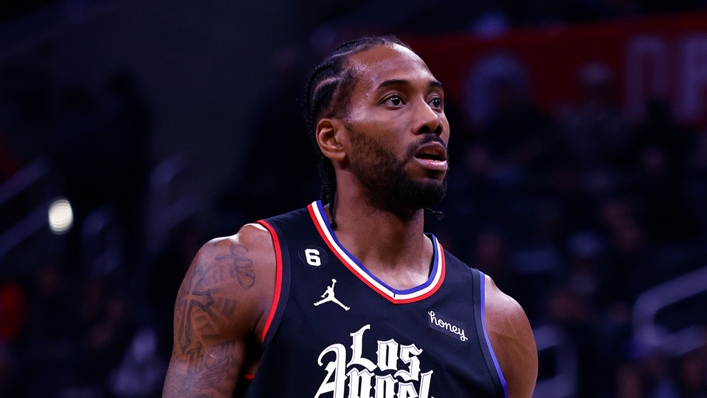 Kawhi Leonard does not have a timetable for his return to action after a right ankle sprain, says Los Angeles Clippers head coach Ty Lue.
The two-time NBA champion sat out Wednesday's 124-107 defeat to the Golden State Warriors after suffering an injury during Monday's showdown with the Utah Jazz.
Leonard rolled his ankle late in the fourth quarter while attempting to make a block, though the player subsequently had seemed hopeful there would be no lay-off.
The small forward's absence at Chase Center alongside fellow key man Paul George, however, is a blow for the Clippers, with no time frame set for his return.
"[He] woke up with some soreness in his ankle," Lue stated when asked on a prognosis for Leonard's recovery.
"It was a little more than we thought. But he's okay, [he's] feeling better, getting better. We don't know a timetable."
Despite defeat, the Clippers still sit just inside the top six of the Western Conference, having posted eight wins and four losses in November so far.
They next face the Denver Nuggets and the Indiana Pacers in back-to-back home contests on November 25 and November 27, before they travel to face the Portland Trail Blazers on November 29.
Tags