No disciplinary action against Zverev due to 'insufficient evidence'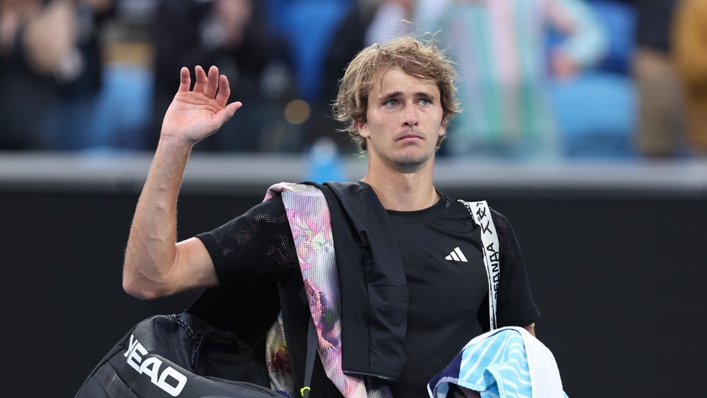 Alexander Zverev will not face disciplinary action from the ATP following its investigation into allegations of domestic abuse against him.
The two-time ATP Finals winner became the subject of an investigation in October 2021 after claims the prior year by ex-partner Olya Sharypova.
The sport's governing body hired an external private investigation company to look into the allegations, which Zverev has denied.
Now, after it was deemed there was "insufficient evidence" to substantiate the claims, it has been confirmed the German will face no further action.
"Based on a lack of reliable evidence and eyewitness reports, in addition to conflicting statements by Sharypova, Zverev and other interviewees, the investigation was unable to substantiate the allegations of abuse," the ATP said.
While no action is to be taken, the ATP added it would reevaluate its decision "should new evidence come to light, or should any legal proceedings reveal violations of ATP rules".
Zverev, who reached the 2020 US Open final and won men's singles gold at the Tokyo 2020 Olympics, achieved a career-best peak of number two in the world rankings last season.
An ankle injury at the French Open against Rafael Nadal ended his campaign and he only made his return to competitive action earlier this month, with a second-round exit at the Australian Open.
He took further legal action against Sharypova last year, as well as an online publisher, after further allegations of abuse were made, while lending his support for a domestic violence policy to be introduced by the ATP.
Tags