NHL stops cross-border games, participation in 2022 Winter Olympics in doubt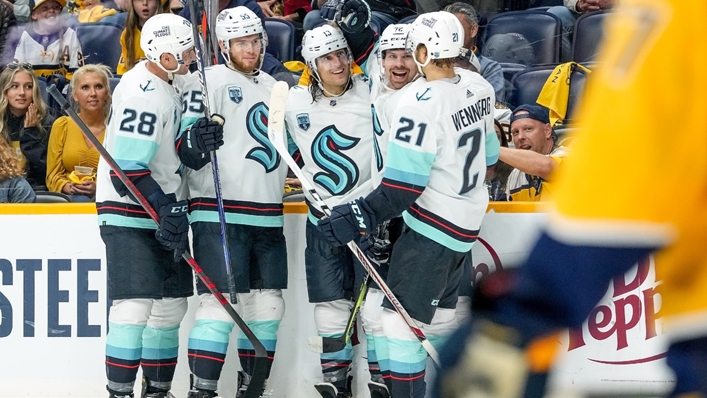 The National Hockey League (NHL) has postponed games between American and Canadian sides due to COVID-19 outbreaks, while players' participation at the 2022 Winter Olympics is in doubt.
The league announced on Sunday that 27 games had already been postponed as of the previous day, with the NHL and National Hockey League Players' Association (NHLPA) jointly reporting at least 12 more games would be cancelled through to December 23.
That is due to the fixtures involving travel between the United States and Canada, as the league continues to make a decision on postponements and monitor the "enhanced prevention and detection measures" daily.
"Although there has been a recent increase in positive COVID test results among [layers, coaches and hockey staff, there have been a low number of positive cases that have resulted in concerning symptoms or serious illness," a league statement read.
"Therefore, the NHLPA's and NHL's medical experts have determined that, with virtually all players and club hockey staff fully vaccinated, the need to temporarily shut down individual teams should continue to be made on a case-by-case basis.
"With the number one priority of maintaining the health and safety of our NHL community, and amid changing and unpredictable conditions, we are determined to remain flexible and adaptable both in terms of scheduling and in adjusting protocols as necessary."
Six NHL teams have been forced to shut down in the past week as the Detroit Red Wings became the latest, joining the Boston Bruins, Nashville Predators, Calgary Flames, Colorado Avalanche and Florida Panthers.
The NHL and NHLPA are also actively discussing the matter of NHL player participation in the 2022 Winter Olympics in Beijing.
A decision is expected to be announced in the coming days.
The league has until January 10 to pull out of the Winter Games without being penalised financially, but it retains the right to cancel its plans up until players are scheduled to travel to Beijing in early February.
Tags