In Focus: Five candidates who can get Three Lions roaring again
Mitchell Fretton
LiveScore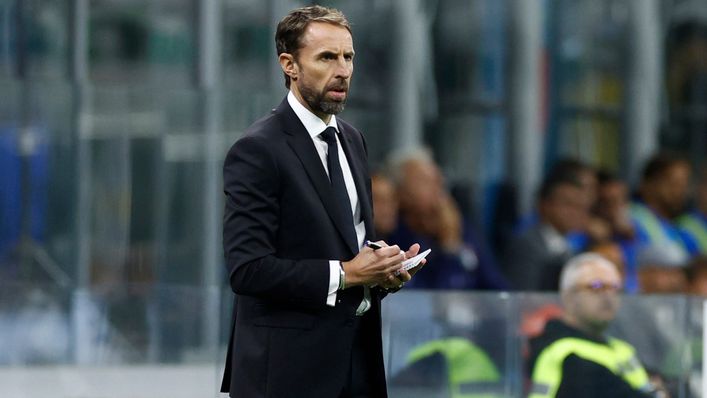 Gareth Southgate is under increasing pressure at the helm of England's national team and a poor World Cup in Qatar could see him face the axe.
The Three Lions suffered defeat to Italy on Friday night, confirming their relegation from League A of the Nations League, before playing out an entertaining 3-3 draw with Germany on Monday.
Bookmakers have listed the likes of Brendan Rodgers, Sean Dyche and Arsene Wenger as potential replacements for Southgate as unrest among fans continues to linger.
With England the talk of the town, we take a look at five contenders to be the nation's next head coach.
Graham Potter
He may have just started as the new Chelsea head coach, but Graham Potter remains one of the favourites to replace Southgate when he leaves his role.
The former Brighton boss has a reputation for eye-catching football and possesses excellent man management skills, which makes him a handy candidate for the England job.
Should Potter perform well at Stamford Bridge, it would only strengthen his case as the perfect man to lead the national team to silverware for the first time since 1966.
Potter, 47, bases his philosophy on free-flowing, attacking football intertwined with a high press — music to the ears of fans who are aware of England's current troubles.
Whether the ex-Seagulls chief would give up West London for St George's Park is unknown at this stage, but he will remain an intriguing option for now.
Eddie Howe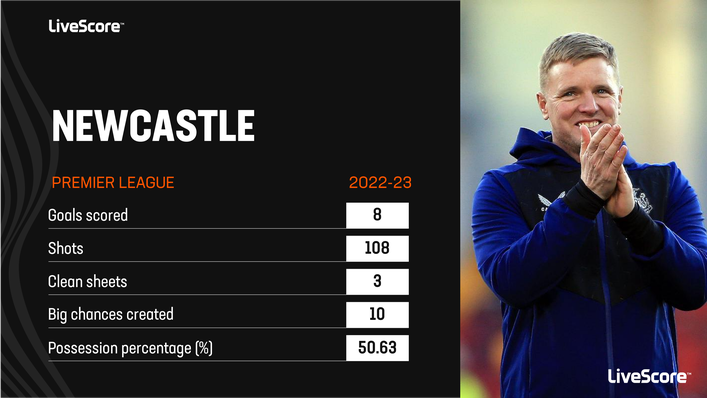 Another English manager who is thriving in the Premier League, Eddie Howe has been a significant factor in Newcastle's rise from the ashes.
Despite picking up an average of 1.14 points per game in the 2021-22 season, Howe has been integral in an impressive rebuild of the Magpies' squad.
Integrating several new players quickly on Tyneside, managing big egos and getting results when it matters are clearly among his main strengths and replicating that with the national team would put England in a very good position.
However, it is clear that Howe is trying to build a project at St James' Park and Newcastle would be reluctant to let him leave while they are on the rise.
Having signed a long-term contract in August, the ex-Bournemouth boss may become the object of a tug-of-war between the world's richest club and the FA.
Mauricio Pochettino
It seems almost too good to be true when talking about Mauricio Pochettino and the England job.
The former Spurs boss was relieved of his duties at Paris Saint-Germain and is reportedly waiting for the right opportunity to arise for his next role.
With the Argentine's luck in domestic football running pretty low over the last 18 months, he may consider the unique opportunity of managing a national team a little more closely.
And his style of football combined with a warm personality is something Three Lions fans would surely get behind.
Recent reports suggest Pochettino is waiting for a job at a top-four club but with the current cohort looking relatively secure for the near future, taking over England may be the next best thing.
Steve Cooper
The job Steve Cooper has done at Nottingham Forest can only be described as admirable.
Understandably, Forest are taking a little while to adapt to life back in England's top flight, but credit should be given to Cooper for his work in getting the Midlands side back in the first place.
The 42-year-old took over at the City Ground with his team sitting bottom of the Championship in September 2021 before securing promotion through the play-offs in the same campaign.
Cooper would likely be a less popular choice of manager among supporters, but his experience within the FA youth set-up probably makes him a desirable candidate for the powers that be.
Having coached England's Under-16s and U-17s, his inside knowledge would surely give him an advantage in the battle for the hot seat.
Steven Gerrard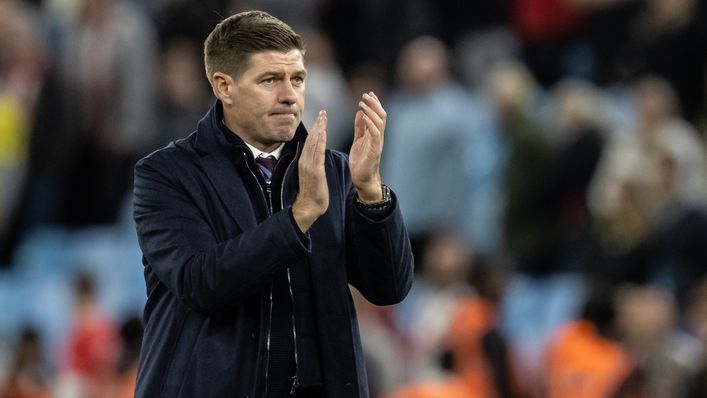 Steven Gerrard slips in as our final candidate, but it may still be too early in his managerial career for him to be seriously considered.
The FA may opt to promote from within as they did with Southgate — with U-21s boss Lee Carsley a name mentioned previously.
Alternatively, they may choose to back a manager with much more experience like they did with Roy Hodgson and Sam Allardyce.
Regardless, Gerrard is certainly worth a mention as he is under pressure at Aston Villa, meaning he may soon become available.
But his time in charge of Rangers — where he won the Scottish Premiership — proved he is clearly a talented coach.
Choosing the next England manager will not be easy when the time comes, but if one of the above five are selected, it could be the start of a bright new era for the national side.
Tags