New York Mets re-sign Nimmo to eight-year extension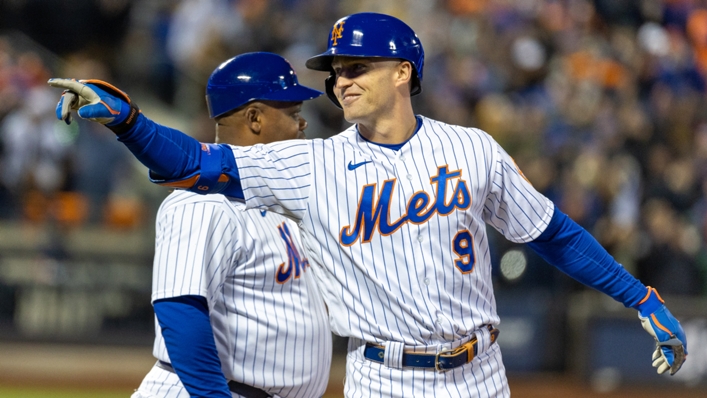 Center-fielder Brandon Nimmo is staying with the New York Mets after agreeing to an eight-year, $162million contract extension.
After the New York Yankees retained American League home run champion Aaron Judge, Nimmo had been widely considered the best remaining outfielder in free agency.
Nimmo, 29, has become a staple in the Mets' outfield, starting 148 games in center field last season while batting .274 with 16 home runs, 30 doubles and seven triples.
His 159 hits, 102 runs scored and 64 RBI in 2022 were all personal bests, while he sports a career average of .269 with an .827 OPS.
Coming off a 101-win season, the Mets have already had an offseason full of blockbuster deals.
Ace Jacob deGrom left the Mets to join the Texas Rangers on a deal that could be up to six years and $222m, while Taijuan Walker is headed to the rival Philadelphia Phillies for $72m over four years.
The Mets responded by filling those holes in the rotation with reigning AL Cy Young Award winner Justin Verlander and Jose Quintana on two-year deals.
In the bullpen, the Mets retained star closer Edwin Diaz on a five-year, $102m contract, and reliever David Robertson will return on a one-year, $10m deal.