New Jersey Devils agree to give newly acquired goaltender Vanecek $10.2million for three years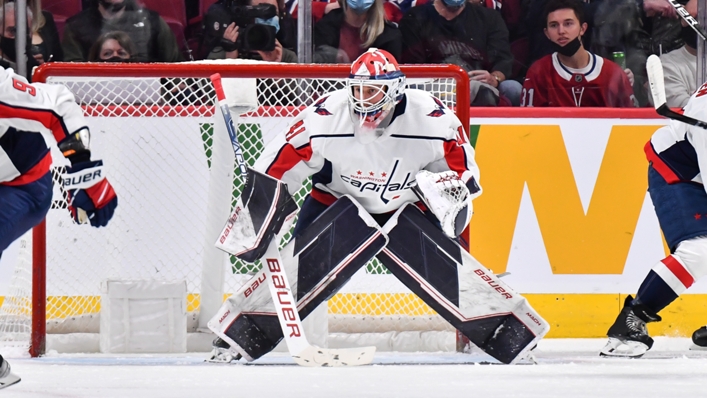 The New Jersey Devils are set to begin with competition for the starting goaltender position when training camp opens in a few months.
Vitek Vanecek agreed on Tuesday to terms on a $10.2million, three-year contract with the Devils, a deal that will give him a salary just slightly less than incumbent starter MacKenzie Blackwood.
New Jersey acquired Vanecek from the Washinton Capitals at the NHL draft to provide some depth after the team used a franchise-record seven goalies last season.
"There's an opportunity for me, you know, to play lots of games, and I'm really happy for it," Vanecek said. "And then I will battle with Mackenzie, you know, and that's, that's what I need."
The 25-year-old Blackwood, who is going into the final year of his contract, made a team-high 24 starts in 2021-22, but also missed nearly three months due to a heel injury.
The 26-year-old Vanecek started 38 games for the Capitals last season, going 20-12-6 with a 2.67 GAA and .908 save percentage.
Blackwood, meanwhile, went 9-10-4 with a 3.39 GAA and .892 save percentage last season after going 46-41-12 with a 2.83 GAA and .911 save percentage in his first three seasons with New Jersey.
"We feel really good about, again for another summer, adding depth to our goaltending and watching Mackenzie and Vitek challenge each other and push each other," Devils general manager Tom Fitzgerald said at the draft. "You have to have depth. You saw teams in the playoffs lost depth and ended up losing a series."
The Devils missed the playoffs for the fourth straight year last season and have just one playoff appearance since the 2012-13 season.