New England white-ball captain Buttler rules out Test opener role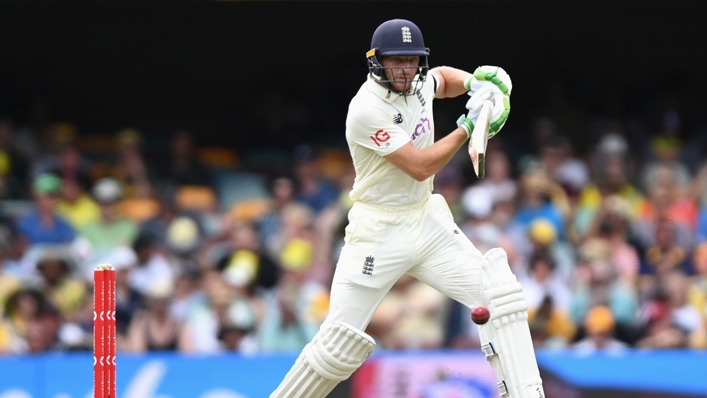 Jos Buttler has plenty on his plate in his new role as England's limited-overs captain, meaning he has no plans to play Test cricket right now – whether opening the batting or otherwise.
Buttler has been appointed England's white-ball skipper following the retirement of long-term leader Eoin Morgan.
The superstar wicketkeeper-batsman was an obvious choice, having been a key performer under Morgan for several years.
Buttler's role in the Test set-up is less established, and the red-ball side are enjoying their own new era under the captain-coach combination of Ben Stokes and Brendon McCullum.
Big-hitting Buttler prides himself on being "positive and aggressive", as he told BBC Test Match Special on Friday. Those are qualities that would clearly work in Stokes' side, whose tactics Buttler described as "very similar" to the limited-overs approach of "taking the shackles off".
Debate around a Test return was perhaps inevitable then, but Kumar Sangakkara, Buttler's IPL coach with Rajasthan Royals, suggested he should be a candidate to bat at the top of the order, where England have had some difficulties.
Buttler was amused and bemused by the idea, saying with a smile: "I thought someone had written the wrong story, to be honest. I don't think there is much merit in that.
"Was it from Kumar? Maybe he was just plugging some Rajasthan Royals openers or something like that.
"It's been fantastic to watch the Test team over the last few weeks – I've thoroughly enjoyed tuning in as a fan; it's been incredible to watch.
"You're gripped to your seat to see what they're doing, and it's been brilliant. I've loved watching them, and I hope it continues."
Asked if he had a red ball in his bag, Buttler replied: "Not at the minute, no."
But while the white-ball skipper is happy to maintain a watching brief in Test cricket, he is keen to have the red-ball captain in his teams.
Stokes was named in England's ODI squad for the series against India, although he will not be involved in the Twenty20 international matches that follow a Test that started on Friday.
"I'm really keen for Ben to be involved in T20 cricket," Buttler said. "As with everyone, we're going to have to be careful with how we manage people's workloads.
"Ben's going to be incredibly busy. The first T20 starts after this game [the Test against India] is due to end. It's important we look after players.
"But in any format of the game, Ben is someone you want in your team."