Warnock has no regrets as Terriers boss prepares to step down on Wednesday
Mitchell Fretton
LiveScore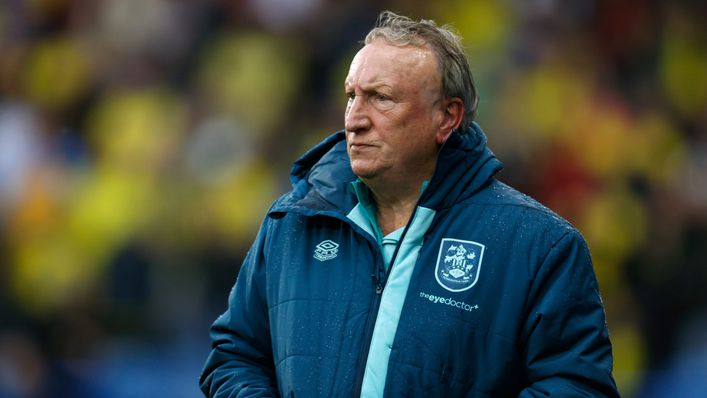 Neil Warnock has no regrets as he prepares to leave Championship side Huddersfield after their game against Stoke on Wednesday.
The veteran boss came out of retirement earlier this year and guided the Terriers to safety before signing a one-year extension in the summer.
Warnock, 74, said: "Jake [Edwards] and me always said that when the time came he was going to be straight up with me about it.
"Myself and Ronnie [Jepson] wish everyone here the best, we've had such a fabulous time since coming back.
"I still think it was the right thing me coming back again and the stability is back even though it has been a short stint.
"The thing about these Terriers fans is that they're always so supportive. They've been so receptive, it's been a pleasure.
"What we've done here has been amazing really, the way we feel about the club won't change.
"I wish the club the best of luck and I'll miss the players — giving them stick, laughing at them, that's what keeps you young.
"There'll be no fallout that I'm aware of! It's about the club deciding to make the next step as they always said they would and you can't say fairer than that."
Warnock will have one last dance with Huddersfield as they take on the Potters in what will be the veteran manager's 132nd time in the Terriers' dugout.
Chief executive Edwards penned a heartfelt message to the Englishman and expressed his gratitude for keeping his side up last season.
He said: "I must start this statement by, on behalf of everyone at the football club, expressing my huge gratitude to Neil and his assistant Ronnie for the incredible job they have done at the club over the last six months.
"Keeping this club in the Championship, given the position the team was in when they arrived in February, was nothing short of amazing and built upon their already lasting legacies.
"They are both, undeniably, Huddersfield legends and have cemented their positions in this club's history."
Tags