UEFA announce Nations League and European qualifying format changes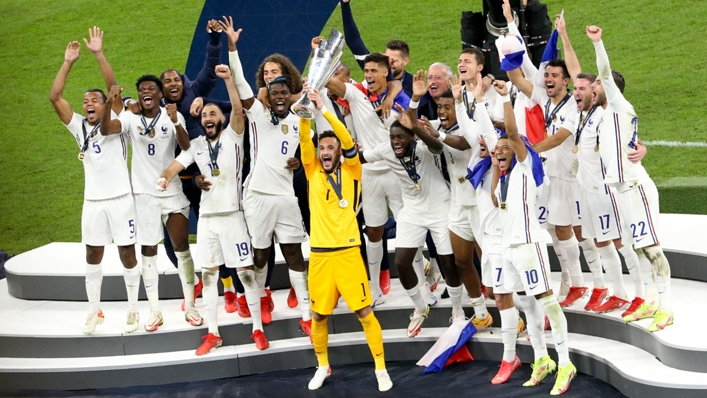 UEFA have confirmed format changes to both the Nations League and qualifiers for the European Championship and World Cup.
The changes to the Nations League, which began in 2018, include an additional knock-out element, with League A group winners and runners-up taking part in two-legged quarter-finals.
Teams that finish third in League A and League B will face off against the runners-up of League B and League C in two-legged promotion/relegation play-offs.
Changes to qualifying for European Championships and World Cups will now see 12 groups of either four or five teams drawn, with group winners qualifying and runners-up either also qualifying or entering play-offs.
"The introduction of the UEFA Nations League was a success story, replacing friendly games with more competitive matches," said UEFA president Aleksander Ceferin.
"And now, by introducing the new knock-out phase, teams will be given even more opportunities to progress while keeping the same number of games within the international match calendar.
"The predictability of the European Qualifiers has also been addressed and tackled, with a fresh new format that will offer all the teams an equal chance to qualify for major tournaments."
The amendments to qualifying will come into effect after Euro 2024.
It was also decided at an executive committee meeting on Wednesday that next season's Super Cup will be moved from its original host city of Kazan in Russia to Athens, Greece.
UEFA confirmed the game between the winners of the Champions League and Europa League will be played at the Georgios Karaiskakis Stadium in the Greek capital on August 16.
Tags