Nationals select Ward first in Rule 5 draft as Phillies take Navy aviator Song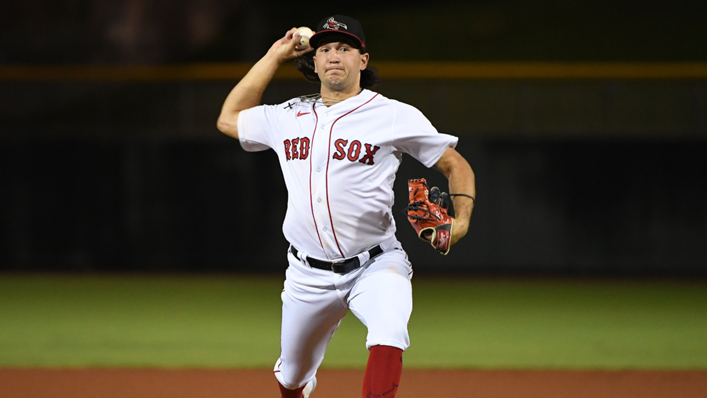 After the Washington Nationals selected right-hander Thad Ward from the Boston Red Sox with the top pick in the Rule 5 draft, the Philadelphia Phillies turned heads by taking pitcher Noah Song, who has spent the past three years in active military service.
The Red Sox drafted Song in the fourth round out of the Naval Academy in 2019 and hoped the right-hander would be able to get out of his military commitment, but that hasn't happened.
Song has remained on the military reserve list, where the Phillies will keep him, so he won't take up a spot on the 40-man roster.
"There's some uncertainty surrounding the pick for sure," Phillies general manager Sam Fuld said. "But we feel like the upside of the player is enough to take a chance."
In November 2019, Defense Secretary Mark Esper signed a memo clearing the way for athletes at the nation's military academies to delay their service commitments and play pro sports after graduation. Song's request to have those new rules retroactively applied to his case was denied.
The 25-year-old impressed in seven starts and 17 innings for Boston's Class Lowell affiliate in 2019, with a 1.06 ERA and 19 strikeouts in 17 innings. That came after he was 11-1 with a 1.44 ERA and 161 strikeouts in 94 innings as a senior for the U.S. Naval Academy.
Song began school as a flight officer in the summer of 2020 and finished that phase last April. He started additional aviation training in May.
Of the 15 players selected in the major league phase of the draft, three each were taken from the Red Sox and Los Angeles Dodgers.
Besides Ward and Song, Boston also lost pitcher Andrew Politi to the Baltimore Orioles.
The Oakland Athletics took first baseman Ryan Noda second overall from the Dodgers, the Pittsburgh Pirates grabbed left-hander Jose Hernandez and the Milwaukee Brewers nabbed right-hander Gus Varland, also from the Dodgers.
Tags