Moeen knows The Hundred offers chance for fringe stars to stake T20 World Cup claim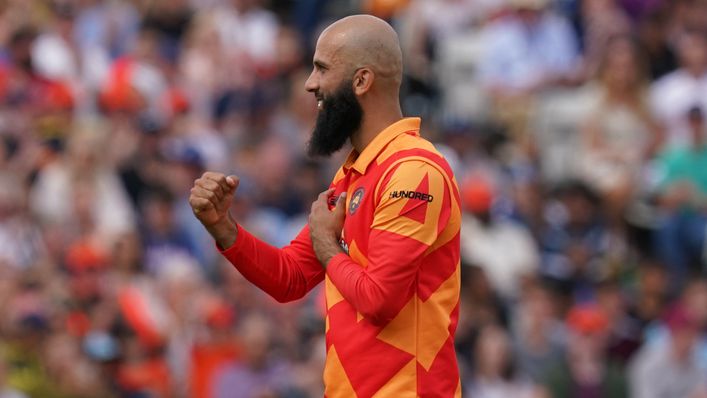 Moeen Ali knows there are places in England's T20 World Cup squad up for grabs during the second edition of The Hundred.
After becoming one of the dominant white-ball sides under Eoin Morgan, England have had a difficult start to life under new captain Jos Buttler and new head coach Matthew Mott.
Series defeats to India and South Africa mean a starting XI is far from set in stone for the global showpiece in Australia set to start in October.
Strong performances from those on the fringes could force the selectors' thinking — and that level of competition is only a good thing in experienced all-rounder Moeen's mind.
"Now that we haven't played as well this summer, if someone is outstanding, he will put his hand up to get into that team," Moeen said, speaking ahead of the launch of KP Snacks' summer cricket roadshow at The Black Prince Trust at The Oval.
"I think someone like Harry Brook has the potential to do that. I know he has played a couple of games but he is a brilliant player in my opinion and will be somebody who people will keep an eye on.
"It is a great platform for people to do well in, and to do something that will catch the eye of the captain and the coach, because they will be watching — and Jos will be playing.
"That is really important for the other players and I think there is a window for players now. In the past it was difficult for players to get picked for England because the side was doing well. [Now] there is a chance if guys are doing really well."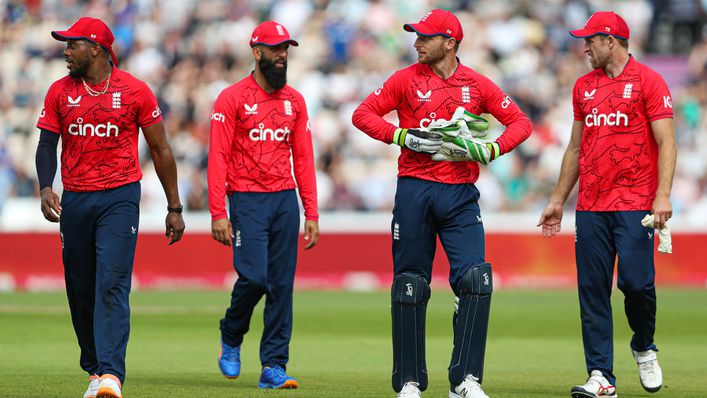 When Morgan took over as captain in 2014 and was soon followed by Trevor Bayliss being named head coach, England's white-ball cricket was revolutionised.
While that is not the case this time around with a strong base to work from, Moeen, 35, knows fresh faces are inevitable.
He added: "With the change of coach and captain, there is always a chance of fresh faces coming in. It's like when Morgs took over and Trev came in back in 2015. There were a lot of fresh faces and they give a lot more energy at times.
"It'll keep all the senior players in the side on their toes. There are some fantastic, fantastic players coming through. It is great for the game and great for English cricket to put everybody under pressure.
"And it's going to only benefit us in the long run, for sure."
Moeen also feels that it was more a case of things not going right for England, than anything going drastically wrong in the two recent T20 series.
And that the defeats were a good reminder that there is no substitute for the work ethic that was instilled by Morgan during his seven-year stint as captain.
He added: "We haven't put a proper game together. When we have bowled well, we haven't batted well. And when we've batted better, we haven't bowled as well.
"It has been a frustrating summer but also one where you end up learning more about the side and I'm sure the captain and coach did too — knowing what they might need going forward if there are changes.
"Also we know that as a group of senior and experienced players, we can't take it easy.
"One thing we did under Morgs was we worked really, really hard. It was more of a reminder that we need to go back to those things that we did really well and made us consistently good.
"It's a great reminder having not had a great summer that it does take a lot of hard work and you're not just given a spot."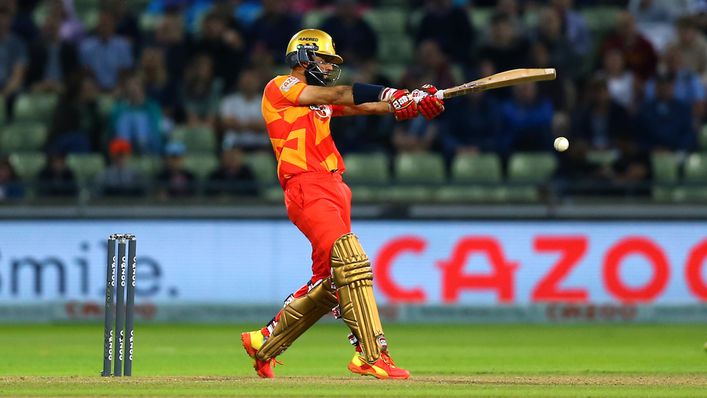 Looking ahead to The Hundred, Moeen loved the first edition of the new tournament, which saw the Birmingham Phoenix side he captained lose in the final.
But he admits he was unsure ahead of it, only for those doubts to be dispelled when he saw the crowds and the speed of the new format.
Moeen said: "We were a bit apprehensive as players but didn't realise how quick it was going to be, first of all, then also how good it is.
"I guess from having spoken to people who are new to the game, [it was] how they understood the game.
"For us, the people who know a little bit about cricket, it is still confusing because it is so different.
"But people who know a lot less about cricket seem to understand it so well.
"They were the great things to come out from it in the end — the crowds, the kids, the atmosphere at the games.
"It really did feel like a family event, which was great."
Moeen will be hoping for more of the same off the pitch, and for the Phoenix to go one step further if they reach the final again.
KP Snacks, official team partner of The Hundred, are touring the country this summer to offer more opportunities for people to play cricket as part of their 'Everyone In' campaign.