Everything you need to know ahead of the 2023 MLS season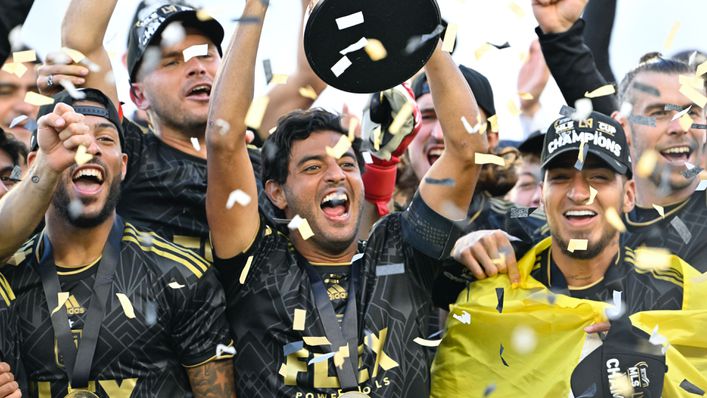 MLS returns this weekend with teams all over the United States starting their quest to be crowned as champions.
Last season it was Los Angeles FC that came out on top, winning a penalty shootout to beat Philadelphia Union in the MLS Cup after a thrilling 3-3 draw.
Ahead of the new season, we have got everything that you need to know about the upcoming MLS campaign.
Key dates
The 2023 MLS season begins on Saturday, February 25 when Nashville play host to New York City.
In a major change, the regular season will go on hold for a month during the summer, for the month-long Leagues Cup, in which MLS teams will compete with clubs from Mexico's Liga MX.
Here are they key dates to look out for...
Regular season start: Saturday, February 25
MLS all-star game: Wednesday, July 19
Leagues Cup start: Friday, July 21
Leagues Cup final: Saturday, August 19
Regular season resumes: Sunday, August 20
Regular season ends: Saturday, October 21
Playoffs begin: Wednesday, October 25
MLS Cup: Saturday, December 9
Participating teams
There are now 29 sides in MLS, with St. Louis City the new expansion team competing in the Western Conference. Nashville have moved back to the Eastern Conference.
MLS Cup winners Los Angeles F, were the number one side in the Western Conference and won the Supporters' Shield for topping the Overall table.
MLS Cup runners-up Philadelphia Union were top of the Eastern Conference. Los Angeles FC and Philadelphia are favoured with the oddsmakers this season, with New York City and LA Galaxy also rated as potential MLS winners.
Format
There will be 15 teams competing in the Eastern Conference and 14 fighting it out in the Western Conference.
Each of the 29 teams will play 34 matches, split between 17 at home and 17 away.
The 15 Eastern Conference sides will play every other team in the same conference twice and an additional six games against Western Conference teams.
Over in the Western Conference, the 14 teams will face each other twice. In addition, they play one or two extra matches against Western Conference sides and either six or seven games against Eastern Conference teams.
Nine teams from each conference will qualify for the newly expanded MLS Playoffs and will be gradually whittled down to leave the two MLS Cup finalists.
Players to watch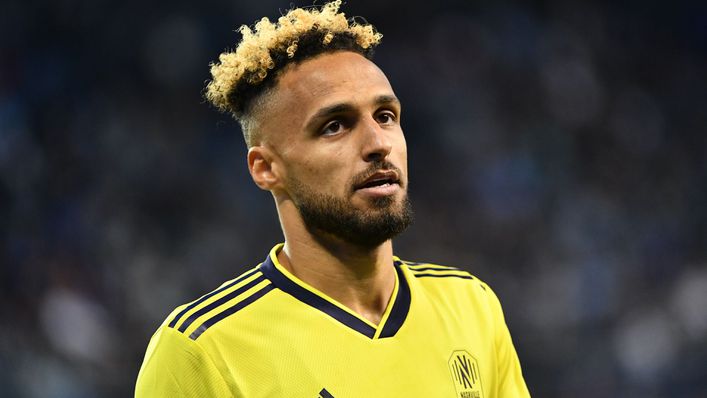 Hany Mukhtar
Mukhtar was the top scorer in the 2022 MLS regular season with 23 goals for Nashville and also provided seven assists.
As a result, the German was named at the MLS Most Valuable Player. Since signing from Brondby, the forward has grown in influence and at 27-years-old still has time to improve further.
Sebastian Driussi
Finishing just one goal behind Mukhtar in the goalscoring charts was Driussi, with the attacker notching 22 goals for Austin.
The Argentine began his career at River Plate and played for Zenit St Petersburg, before moving to Austin in 2021. He established himself as one of the MLS's top players and was named in last season's All-Star team.
Lorenzo Insigne
The former Napoli forward was a surprise signing by Toronto in January last year, but had to play out the season in Serie A before making the move to Canada.
After making his debut in July, Insigne scored six goals in 11 games for his new team. Still only 31, the diminutive winger remains an energetic presence and much will be expected of his first full season.
Federico Bernardeschi
Toronto pulled off another coup when they persuaded Bernardeschi to join his compatriot Insigne in Canada.
At 29, the former Juventus wide man remains very much in his prime. He scored eight goals in 13 appearances last season and the Azzurri pair will be a frightening prospect for MLS defences in 2023.
Famous faces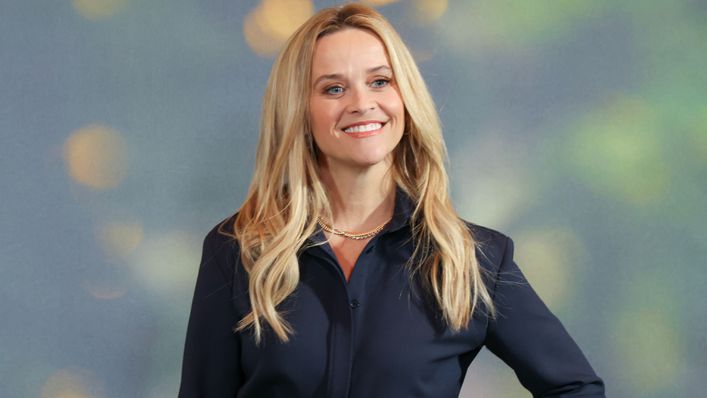 David Beckham's Inter Miami go into their second MLS season after debuting in 2022. The former England international is not the only sporting superstar to become involved in MLS ownership.
Boxing great Oscar de la Hoya is one of the owners of Houston Dynamo, while NBA legend Magic Johnson is an investor at Los Angeles FC and fellow basketball star Steve Nash is a co-owner of Vancouver Whitecaps.
Hollywood has also gravitated to MLS. Will Ferrell is an owner at Los Angeles, Matthew McConaughey has invested in Austin and Reese Witherspoon became part of the Nashville ownership group in 2022.
Tags