MLBPA say players will 'rise to the occasion' as MLB confirm lockout
Sacha Pisani
Stats Perform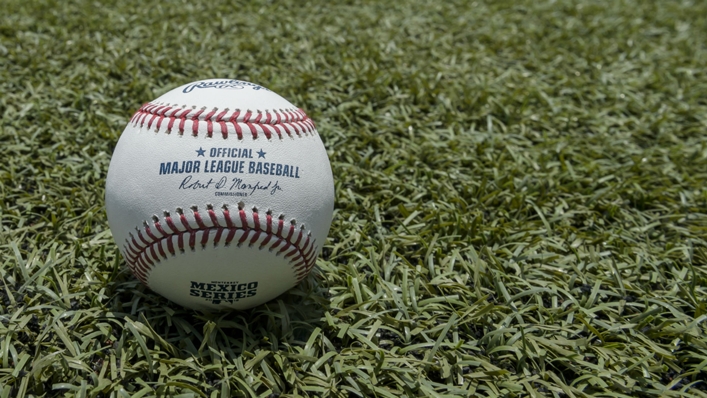 The Major League Baseball Players Association have described the league lockout as a move designed by team owners "to pressure players into relinquishing rights and benefits".
MLB have entered a lockout situation after it could not find agreement on new labour terms with the MLBPA.
This had long been anticipated after months of fruitless negotiations regarding a new collective bargaining agreement (CBA) – the deal that governs the working relationship between players and teams.
It means that from Thursday, employees will not be able to work until a new deal is struck, with team officials and players unable to communicate in any way.
A previous strike led by players forced the 1994 World Series to be scrapped and it lasted into 1995, but MLB chiefs are optimistic there will be no such disruption this time.
MLB commissioner Rob Manfred said he hoped the development would serve to "jump-start the negotiations and get us to an agreement that will allow the season to start on time". The 2022 season is due to begin on March 31.
On its part, the MLBPA declared a determination to strike a deal.
The MLBPA said in a statement: "Major League Baseball has announced a lockout of players, shutting down our industry.
"This shutdown is a dramatic measure, regardless of timing. It is not required by law or for any other reason. It was the owners' choice, plain and simple, specifically calculated to pressure players into relinquishing rights and benefits and abandoning good faith bargaining proposals that will benefit not just players, but the game and industry as a whole.
"These tactics are not news. We have been here before, and players have risen to the occasion time and again – guided by solidarity that has been forged over generations. We will do so again here.
"We remain determined to return to the field under the terms of a negotiated collective bargaining agreement that is fair to all parties, and provides fans with the best version of the game we all love."
The shutdown confirmation followed a flurry of high-profile free-agency deals.
Manfred, speaking for MLB, said the players had been inflexible in negotiations, claiming the MLBPA "came to the bargaining table with a strategy of confrontation over compromise". He described the MLBPA's demands as "the most extreme set of proposals in their history".
Tags