MLB playoffs 2021: Soler cleared to return for Braves ahead of NLCS Game 5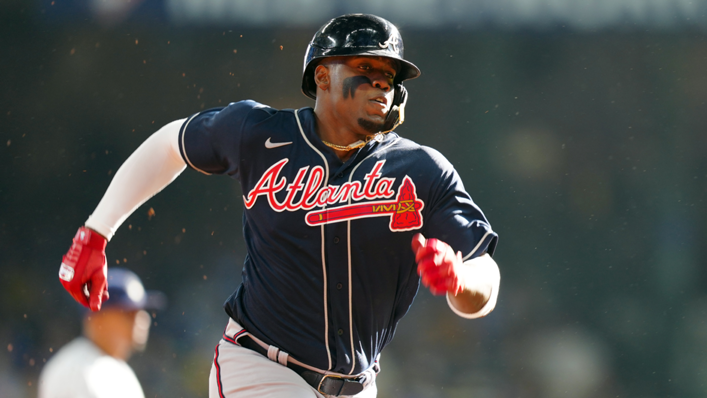 Former World Series champion Jorge Soler has been cleared to return for the Atlanta Braves ahead of Game 5 of the National League Championship Series (NLCS) against the Los Angeles Dodgers on Thursday.
The Braves opened up a 3-1 NLCS lead with Wednesday's 9-2 victory, leaving the World Series champions needing to win three elimination games to progress.
Soler has been absent for the Braves after testing positive to COVID-19 during their National League Division Series against the Milwaukee Brewers.
The 2019 American League run leader hit .269 with 14 home runs and 33 RBIs across 55 games for Atlanta after his trade deadline deal from the Kansas City Royals.
"He's been working out on his own," Braves manager Brian Snitker said. "I think he's good to go. That's a great weapon off the bench right there."
The Dodgers have lost third baseman Justin Turner to a hamstring injury, with Andy Burns added to their roster to replace him.
Turner hit .278 with 27 home runs, 87 RBIs and 148 hits across the regular season.
Jorge Soler has been cleared by MLB's Joint Committee to return from the COVID-19 Related Injured List, and he will be available for tonight's game in Los Angeles. He will replace OF Cristian Pache on the active roster.