EXCLUSIVE
Miyazawa hungry to win WSL title after Champions League blow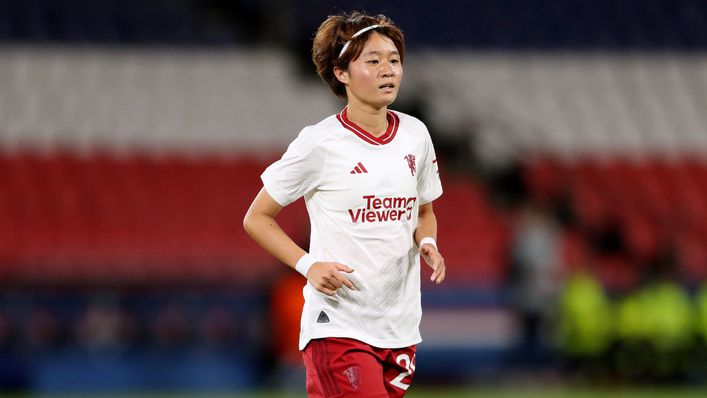 Hinata Miyazawa is aiming for nothing less than winning the Women's Super League in her first season at Manchester United.
The 2023 World Cup Golden Boot winner signed for the Red Devils during the summer and suffered elimination from the Champions League in just her fifth match for the club.
And the midfielder, 23, is determined to hunt down domestic silverware.
She told LiveScore: "We should have done better so far, especially in the Champions League.
"It is my first time playing football outside of Japan so it has taken a bit of time to get used to the football and to fit in.
"Now that we are without the Champions League, we must win the league."
Settling in
Miyazawa's first professional club was Tokyo Verdy Beleza.
Having grown up near the Japanese capital, her move to MyNavi Sendai in 2021 felt like a major step away from home.
But the switch to Manchester was far more considerable — and she is grateful to her new team-mates for helping her acclimatise to a new culture.
She said: "I do miss everyone. Even when I was in Sendai, the distance was not great and I could visit my mother easily.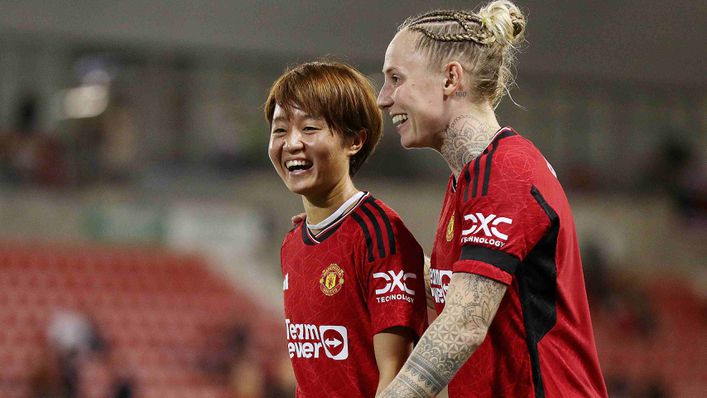 "But everyone is so nice here. They use Google Translate to help me understand what they're saying so they're trying to help me adapt."
Miyazawa is highly motivated to make a success of her move to England.
She added: "This is my dream coming true.
"I will play in the Manchester derby at Old Trafford later this month — it's amazing.
"I want to show my family and friends the result of my success. I want to show gratitude to my mother who helped me fulfil this dream."
Surprise hero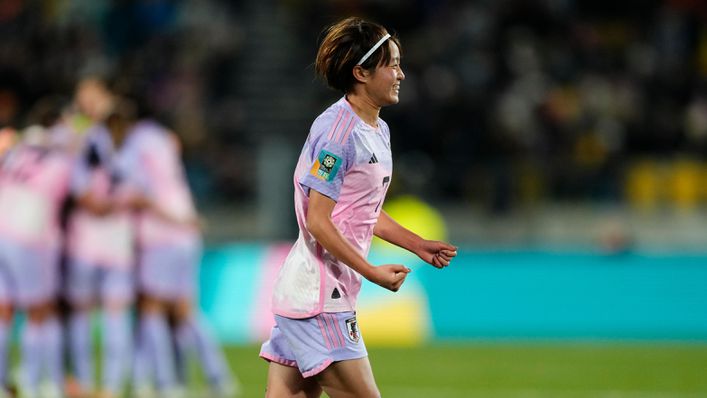 United were quick to sign Miyazawa after she scored five goals in five appearances at the World Cup.
But having netted just four times in her other 21 international appearances the goal glut in Australia and New Zealand shocked her as much as anyone.
She said: "My first reaction was surprise, I didn't think I could be the top goalscorer.
"I was very grateful to my team-mates because they're the reason I was able to score goals.
"Scoring in the first game helped me psychologically. I was able to settle and from there the goals kept coming."
Japan earned rave reviews for their performances throughout the competition, including a 4-0 thrashing of Spain in the group stage, in which Miyazawa scored twice.
They ran out of gas in the quarter-finals and lost to Sweden but Miyazawa is sure more good times are coming.
She added: "It was disappointing, I wanted to go all the way to the final.
"We have to go further in future and we have the Olympics coming up next summer. If we can qualify for that, it could be a chance to get over the World Cup."
For now, she is part of the United squad preparing to play West Ham on Sunday.
Tags