EXCLUSIVE
Kearns hoping to exact sweet revenge on Toffees after hitting form
Mitchell Fretton
LiveScore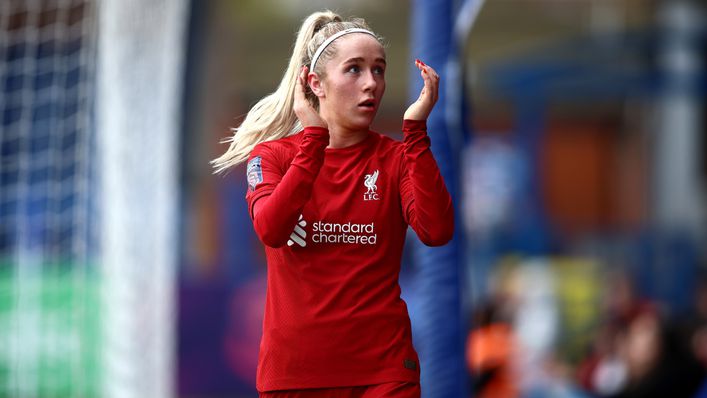 Missy Bo Kearns believes she has found the magic formula for thriving in the Women's Super League as Liverpool aim for derby redemption.
The Reds were humbled 3-0 by rivals Everton at Anfield in September but can climb to within three points of the Toffees with a victory at Goodison Park.
It has been an up-and-down season for promoted Liverpool, who failed to kick on after opening their campaign with a win over reigning champions Chelsea.
But Kearns — the youngest player to ever captain the Reds at 20 years old — is ready to show off her personal growth and help her side triumph in tonight's showdown.
Speaking exclusively to LiveScore, the now 21-year-old said: "The past few games I have been quite consistent.
"In the first half of the season, I would have a game where I was playing well and then have one where I would dip for 10 minutes and it was a bit inconsistent.
"Now all of that has gone and I know I can hold my own so it's all about pushing to get better each week and not settling for average and that is what my focus has been on since Christmas.
"Everyone knows that the last result against Everton wasn't good enough. We got beaten at Anfield but we get another opportunity now and we want to win, especially in a derby.
"The last time we played them was a big occasion, we had just beaten Chelsea and expectations were high.
"We have played plenty of games at this level and it is the Merseyside derby but it is still just a normal game. It's just a pitch with two goals and four corners and that is what we need to focus on, we can't let the occasion get to us."
Shining on centre stage
Kearns is enjoying her first full season in the WSL and popped up with the decisive goal in the recent 2-1 win over Tottenham.
Her performances in past weeks were enough to earn her Liverpool's Player of the Month award for February, which was a special moment for the academy graduate.
On the recognition, she said: "For me, it's about the team and the results but the fans voting me for a personal award gives you a boost and it shows that my recent performances must have been satisfying for them.
"I have scored a few goals recently and anywhere I can help the team is the best thing to me and I feel like I am improving every week and getting stronger every game and adapting to the style of the WSL.
"Since I was 10 years old I said I am going to be a professional footballer and I have never looked back. I have worked hard and got to where I wanted to be."
England aspirations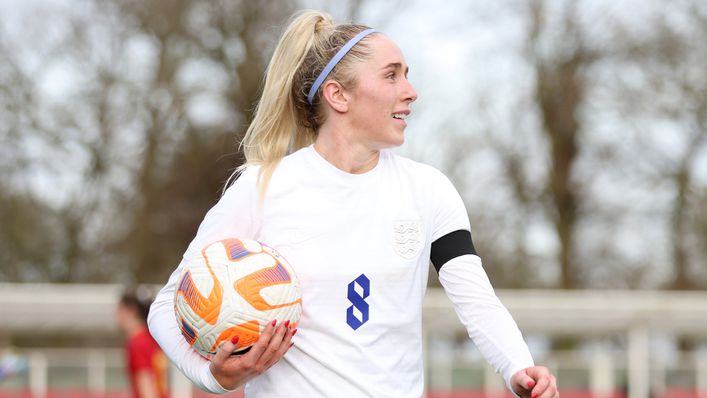 England's success at Euro 2022 has sparked excitement over the upcoming Women's World Cup in Australia and New Zealand — and Kearns is determined to make the step up to the senior squad.
Currently a key part of the Under-23s set-up, the versatile midfielder has been enjoying her international football this season and has vowed to keep working in order to eventually earn a call-up from Sarina Wiegman.
She said: "This year I have had experience against top nations and showcasing what I can do.
"I am going there with lots of confidence and getting lots of goals and assists which is benefitting me when I come back to the club because I want to keep pushing and you never know who is watching you.
"I am friends with a few of the girls in the senior team and we speak regularly. If I am doing well they will send me a message after the game and vice versa.
"It is nice that players older and more experienced than me are giving me credit when I am doing well and I know if ever need any advice then I can go to them. "
Tags