Minnesota Wild forward Fiala traded to the Los Angeles Kings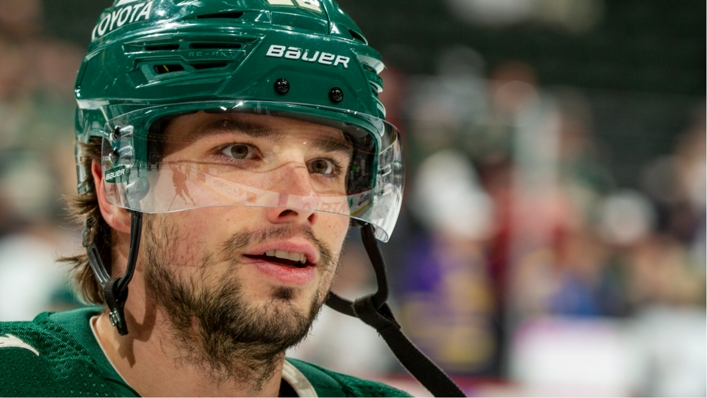 Faced with a salary-cap crunch, the Minnesota Wild traded high-scoring forward Kevin Fiala to the Los Angeles Kings on Wednesday for prospect Brock Faber and a first-round pick in the 2022 NHL Draft.
Fiala is coming off a breakout season during which he set career highs with 33 goals and 85 points while playing in all 82 games for Minnesota.
The Swiss-born winger needed a new deal as a pending restricted free agent, and the Kings have reportedly taken care of that by signing him to an eight-year contract extension worth an average annual value of $7.9million.
Fiala likely slots into the top line for Los Angeles with veteran centre Anze Kopitar and All-Star right wing Adrian Kempe. The Kings can use Fiala's offense after they finished 20th in the league last season with 2.87 goals per game.
''LA, they came in right away and were serious right away,'' Wild general manager Bill Guerin said. ''There was no tire-kicking or feeling-out process. They were serious right away, so it made it easy to do a deal.''
Minnesota gets the 19th overall pick in next week's draft along with Faber, the Kings' second-round pick in 2020 and a star defenseman at the University of Minnesota. The Wild also own the 24th overall pick in the draft.
Though he had an outstanding regular season, Fiala struggled in the playoffs for the second straight year. He did not score a goal in a six-game loss to the St. Louis Blues in the first round after he had one goal in a seven-game loss to the Vegas Golden Knights in 2020-21.
The Wild had little choice but to move on from Fiala with buyout penalties of both Ryan Suter and Zach Parise kicking in this season and accounting for over $12.7 million in dead money on the team's books.
Guerin all but predicted he would have to trade Fiala to stay under the cap after signing forwards Kirill Kaprizov and Joel Eriksson Ek to long-term contracts last year.
Tags