Middleton at ease with bench role after helping Bucks to victory over Hornets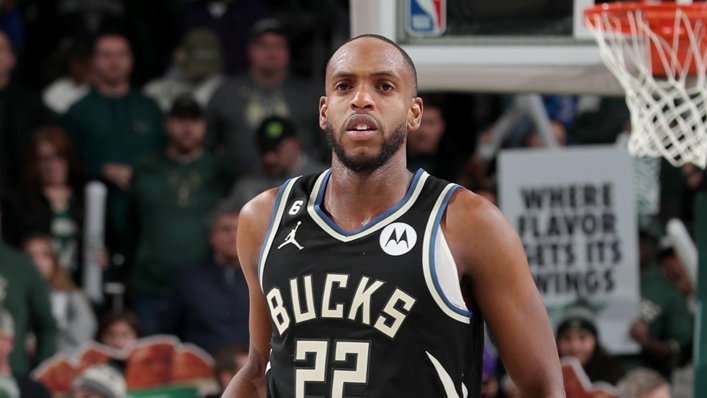 Khris Middleton is unconcerned by his bench role after his best game of 2023 during the Milwaukee Bucks' win over the Charlotte Hornets on Tuesday.
The small forward posted 18 points, three rebounds and three assists to help his side pull away in the third quarter en route to a 124-115 victory.
Having struggled with soreness in his right knee that led him to missing 18 games, the three-time All-Star has worked his way back in recent weeks.
After delivering the best performance of his latest comeback spell, Middleton stressed he remains untroubled by performing a role that requires him to come off the sidelines.
"I started my career coming off the bench, so it doesn't really bother me at all," he said. "I've been on the bench before, not playing games.
"Sometimes, [I am] coming in [the] first quarter, [the] second quarter or not until the second half. I just know I have to stay ready and have to be loose.
"Right now, I'm trying to be as aggressive as I can. I know it sounds simple, but that's just the mindset I'm trying to come up with, especially with my limited minutes.
"Hopefully as my minutes keep going [up], I keep the same mindset, because it's been working."
Middleton featured for 20 minutes as team-mate Giannis Antetokounmpo guided the Bucks to victory with 34 points and 18 rebounds.
They next play the Los Angeles Clippers on Thursday and then the Miami Heat two days later in a double home stand.
Tags