Michigan State give Hall of Fame coach Izzo a new five-year deal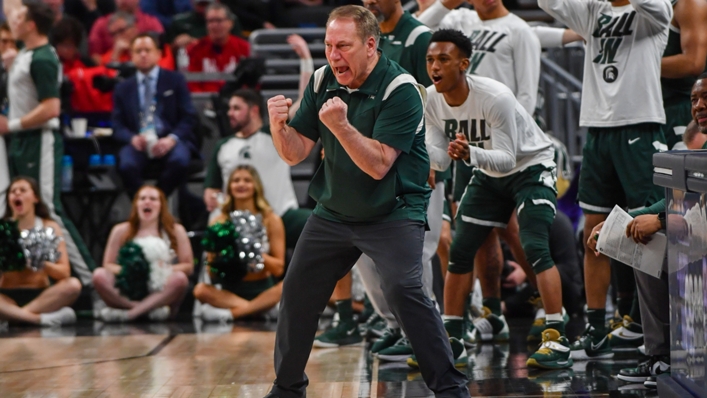 Michigan State and Tom Izzo have agreed to a new five-year, $31 million contract, giving the Hall of Fame men's basketball coach an annual raise of about $2 million.
The university announced the contract extension on Thursday, pending board approval.
"We greatly appreciate Coach Izzo's commitment to our outstanding university and his competitive drive to keep Spartan basketball as a national powerhouse," university president Samuel Stanley said in a statement.
The MSU Athletics account on Twitter announced Izzo's new deal using the phrase "Spartan For Life."
"Twelve years ago, Tom Izzo said he would be a Spartan for Life, and today's announcement further demonstrates and renews this commitment," AD Alan Haller said in a statement. "We have worked collaboratively to come up with a contract which benefits the university, coach Izzo and his family."
A 2016 inductee into the Naismith Memorial Basketball Hall of Fame, Izzo is entering his 28th year at the helm of Spartan men's basketball with a career record of 666-267.
Izzo has led Michigan State to eight Final Four appearances, including the 2000 national championship.
The Spartans have participated in NCAA Tournament in a Big Ten-record 24 straight seasons.
"Michigan State has been a home to me and my family for 40 years and I'm ecstatic to sign this contract," Izzo said in the statement.
Tags