Mets considering ending Correa pursuit amid contract impasse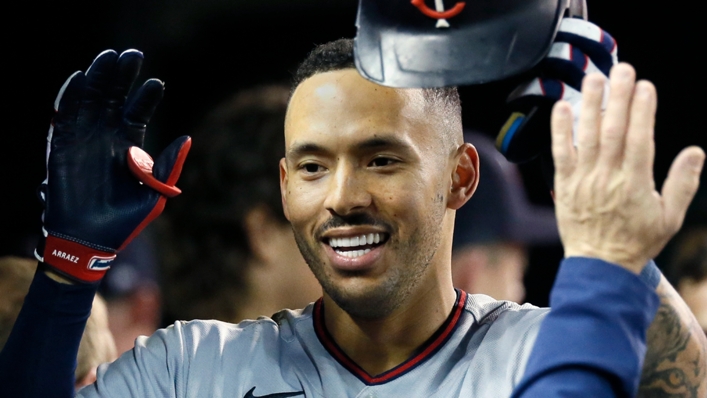 The New York Mets are considering ending their pursuit of Carlos Correa as an impasse continues in contract talks between the team and the star shortstop's camp, according to a report from New York sports television network SNY.
Correa and the Mets had agreed to a 12-year, $315 million contract on December 21, shortly after the San Francisco Giants pulled out of a 13-year, $350m agreement with the two-time All-Star over concerns about a previous ankle injury.
The Mets also raised issues about Correa's surgically repaired ankle following a physical exam which has since held up that deal as well, and Friday's report stated the team remains 'frustrated' in its attempts to revise contract language to the point it's contemplating walking away altogether.
The New York Post reported Thursday that Correa's agent, Scott Boras, has restarted discussions with other teams while remaining in contact with the Mets. Sirius XM MLB Radio Network analyst Jim Bowden announced on Friday that Correa's former team, the Minnesota Twins, have re-entered talks with the 28-year-old still unsigned.
According to the New York Post report, a source within the Mets organisation said the team was still optimistic it could reach an agreement.
Correa signed a three-year, $105m contract with the Twins shortly after last offseason's lockout ended in March, with the deal containing an opt-out clause after one year that was ultimately exercised.
The 2015 American League Rookie of the Year hit .291 with 22 home runs and 64 RBIs in 136 games for Minnesota last season.
Correa spent his first seven MLB seasons with the Houston Astros, who selected the Puerto Rico native first overall in the 2012 draft, and was a core part of that team's run to the 2017 World Series title. He is a career .279 hitter with 155 home runs and 553 RBIs in 888 games.
Tags