Neville: Messi to MLS would be 'biggest signing in history'
Joshua Challies
Stats Perform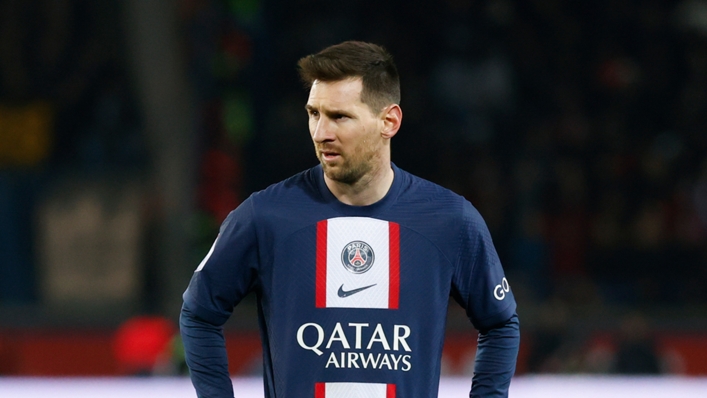 Lionel Messi moving to MLS to join Inter Miami would be "the biggest signing in history", according to the club's head coach Phil Neville.
The seven-time Ballon d'Or winner has been heavily linked with a move to the United States and is into the final six months of his Paris Saint-Germain contract.
Ligue 1 giants PSG are keen to retain the services of the 35-year-old, who added a World Cup to his plethora of titles last year, but a fierce fight could take place for his signature.
A move to MLS would see Messi follow in the footsteps of the likes of Miami co-owner David Beckham, Andrea Pirlo, and Steven Gerrard, though likely sparking even more of a frenzy.
Neville believes it would be a signing like no other, adamant Messi is the kind of player his club need to be in the market for.
"I think this would be probably the biggest signing in history," he told the Athletic.
"I can't think of another star of that magnitude to come from a major footballing country to this place. This is maybe similar [to Beckham's arrival], but maybe even bigger.
"I think you're talking about one of the greatest footballers of all time. When you talk about Miami, we have to be in for players like that, you know?"
Should Miami manage to lure Messi to MLS, however, Neville accepts the club would need to make significant logistical changes to accommodate such a recognised figure.
"Things will be different. The trees might have to be bigger [around the training ground]. The security might have to be tighter," he explained.
"The walk the players have today over to that stadium, that might have to be different. The travel might be different. The hotels we stay in might have to be different.
"But really that might be what we're aspiring to be like anyway. It's exciting, but I think it'd be a massive challenge."
Tags