McCarthy takes on Cowboys play-calling duties
John Skilbeck
Stats Perform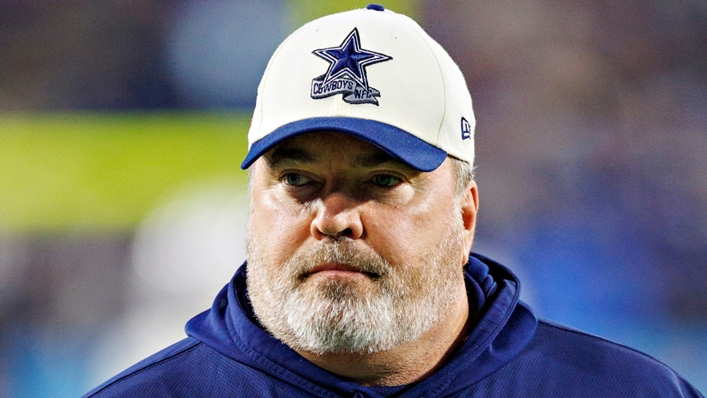 Head coach Mike McCarthy will take over play-calling duties for the Dallas Cowboys next season, it has been confirmed.
The shift in responsibilities comes after the departure of offensive coordinator Kellen Moore, who left at the start of this week and has joined up with the Los Angeles Dodgers.
His exit followed the departures of six others, including assistant head coach Rob Davis and offensive line coach Joe Philbin, in the wake of the Cowboys struggling offensively in a 19-12 loss to the San Francisco 49ers in the Divisional round game.
McCarthy's evolving role had been anticipated and was verified by team owner and general manager Jerry Jones and executive vice-president Stephen Jones on Wednesday.
Jerry Jones said: "This is the logical step to build on it and use what we've established, if you will, the foundation of the things we've got. This is the time for us to build on it. That's what this is, a building step."
The Cowboys finished the 2022 regular season ranked fourth in the NFL in scoring (27.5 points per game) and 11th in total offense (354.9 yards per game), but the team managed just 282 total yards and one touchdown in the loss to the 49ers.
Dallas have not advanced past the Divisional round of the playoffs since winning the Super Bowl following the 1995 season.
Quarterback Dak Prescott had a career-worst 15 picks over the season, and Stephen Jones called for sweeping changes to be made, saying: "Sometimes in order to take the next step, you have to get uncomfortable.
"Sometimes for Dak to take the next step, he might have to get uncomfortable and do something different.
"For Mike to take the next step, he's got to do something different. For us to take the next step, same thing.
"If you keep doing the same thing over and over again and expect different results, good luck."
Tags