EXCLUSIVE
McAneny expects cup thriller between Celtic and Glasgow City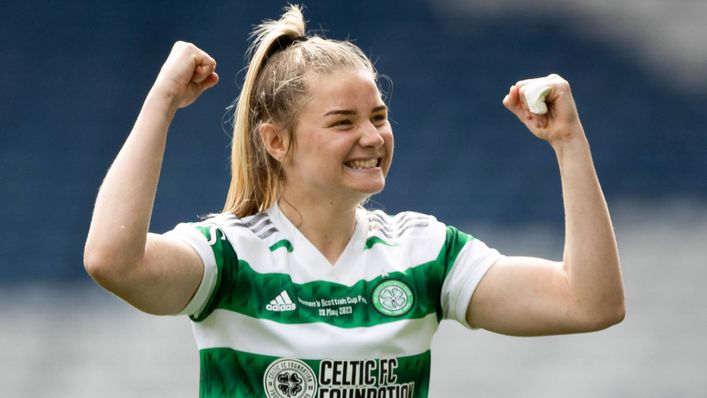 Celtic starlet Maria McAneny is predicting an exciting encounter when the Ghirls host Glasgow City in the Scottish Women's Premier League Cup quarter-finals.
The hosts will take confidence from last month's 2-1 league win over their local rivals at the Excelsior Stadium.
But McAneny, who is close to returning from injury, is expecting a different game this time around.
The attacking midfielder, 19, told LiveScore: "I think Glasgow City are going to try and go for it. When they played us in the league, they didn't really press us.
"Like us, they've only got one shot in the cup, so I think they'll really press us — and we'll try and do the same in response.
"We know how Glasgow City can play and how to set up against them. But they could set up completely differently, so you've always got to take that into consideration."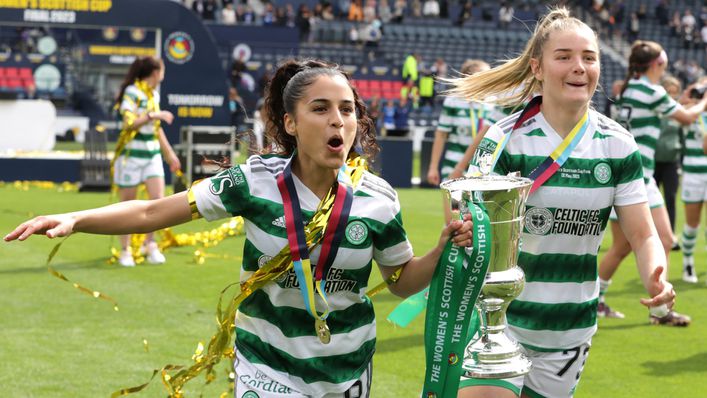 Clear identity
McAneny knows boss Fran Alonso will want a positive result to be achieved with an exciting brand of football.
The Ghirls have scored 55 goals in 12 league matches this season, including 9-0 victories over Montrose and Dundee United in August.
McAneny added: "It's huge to Fran and his staff that we make the fans proud of how we play, as well as getting wins.
"We could score as many goals as we want. But if they don't come from good football, it's simply not as exciting.
"Celtic's football should grab people's attention and that's a massive thing for the manager.
"We have a clear identity and we want to show that in every single game we play."
Room for improvement
Celtic go into tonight's match on the back of a 2-0 victory at Dundee United last Sunday — a win that kept them a point behind league leaders Rangers.
But McAneny knows her side have much more to offer against Glasgow City.
She said: "The performance against Dundee United wasn't the best.
"I've seen us play a lot better this season but we had a lot of players away over the international break, so maybe we just need some time to gel again.
"However, it's still a tough place to go and get three points — and we managed to do that.
"So it's now just about putting that behind us and focusing on Glasgow City."
Tags