Mavericks believe 'brilliant' Doncic will bounce back in Game 2
Patric Ridge
Stats Perform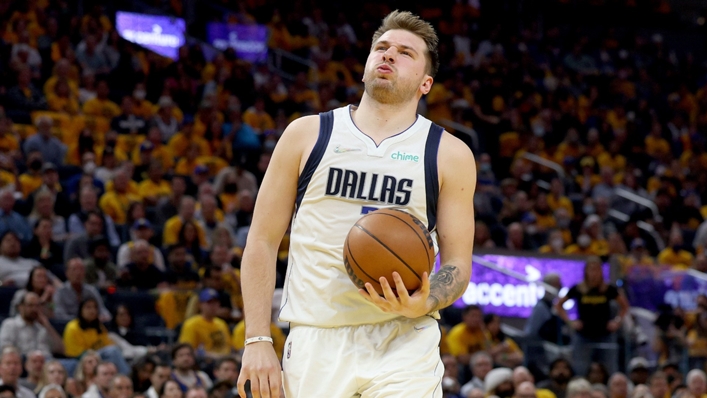 The Dallas Mavericks have faith in Luka Doncic to put a disappointing Game 1 behind him when they meet the Golden State Warriors again on Friday.
Mavs superstar Doncic was tightly marshalled by the Warriors on Wednesday, with the Slovenian only managing 20 points on six-of-18 shooting.
Andrew Wiggins was the primary defender on Doncic, who had seven turnovers and was also limited to seven rebounds and four assists in a 112-87 defeat.
However, team-mate Spencer Dinwiddie has full confidence that one of the best players in the NBA has the ability to be back at his best in Game 2.
"He's just brilliant. I think he's seen every defense from probably playing professionally overseas when he was younger," Dinwiddie told reporters.
"If you've seen it before, you've probably developed counters for it.
"So, now, it's just about continuing to improve game by game, and he's one of the best in the business at doing that."
The sentiment was echoed by Mavs coach Jason Kidd, who said: "[Doncic] understands what [the Warriors] are trying to do, and he'll be better, we believe that in that locker room."
Doncic was still the second-highest scorer in Game 1, behind only Warriors talisman Stephen Curry, who had 21 points, 12 rebounds and four assists.