De Boer claims Ten Hag will need time to deliver United vision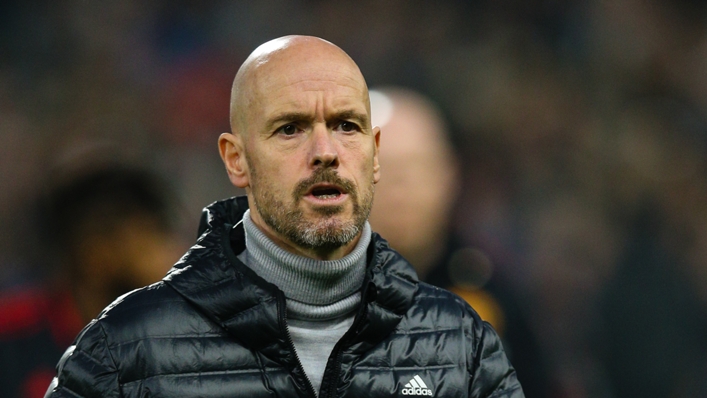 Erik ten Hag has done a "marvellous" job since taking charge at Manchester United, says former Netherlands midfielder Ronald de Boer.
But the Dutchman says his compatriot will need time to fully implement his ideas and secure a full turnaround in fortunes for the Red Devils.
Ten Hag succeeded interim boss Ralf Rangnick at the end of last season, and has weathered a slow start – plus the exit of Cristiano Ronaldo – to emerge with an enhanced reputation.
With United fifth in the Premier League amid its mid-season break for the World Cup, De Boer believes the former Ajax boss has shown his mettle under the microscope to impress so far.
"I think he has been marvellous," he told Sky Sports. "We're talking about the biggest league in the world.
"Everybody has an opinion about Manchester United, not only in England but all over the world. I must say he's coping very well.
"He's had to make some decisions, and I think if you just look from the outside, they're starting to play better. I think you give him time."
Despite an upturn in both mood and form for United, the likelihood of a silverware challenge already looks slim, with the club 11 points off Premier League leaders Arsenal.
But De Boer pointed to both Ten Hag's prior record and that of Gunners boss Mikel Arteta, who has also battled criticism for underachievement during his tenure, only to now be leading a title charge.
"He had a great four years at Ajax with an unbelievable amount of trophies, so give him time," he reinforced. "Look at Mikel Arteta.
"He had the worst team in the history of Arsenal, and now he's maybe the second-best manager after [Manchester City boss Pep] Guardiola.
"I think [Ten Hag has] shown the quality. I believe heavily in Erik ten Hag."
Tags