Doyle reveals Robins vowed to lead Coventry back to the Premier League
Nick Mashiter
Press Association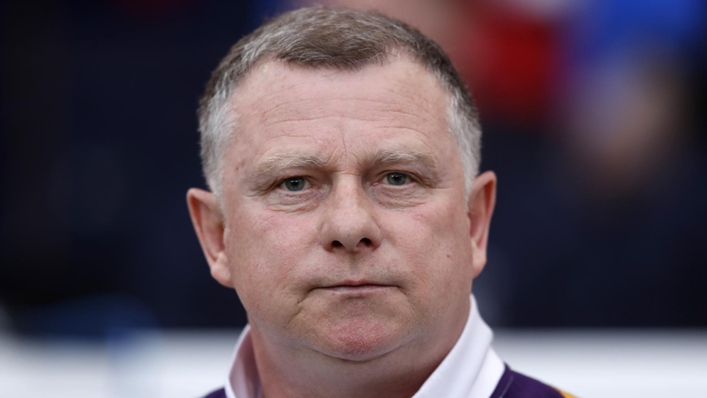 Mark Robins made a Premier League vow just hours after guiding Coventry out of League Two, former captain Michael Doyle has revealed.
The ex-Sky Blues midfielder skippered the club to their first promotion in 51 years in 2018 to kick-start their journey to the brink of a top-flight return.
Coventry beat Exeter 3-1 in the play-off final with Doyle lifting the trophy at Wembley and the Sky Blues are now dreaming of a repeat in Saturday's Championship play-off final against Luton.
Robins, who signed a new four-year deal this month, took them out of the fourth tier at the first attempt after returning 14 months earlier for a second spell and, even then, outlined his vision to Doyle.
He told the PA news agency: "The night we got promoted from League Two we were chatting away at the bar, something came up and he said: 'we're going to take this club back to the Premier League where it belongs'.
"You don't say things like that lightly and it's not arrogance because he's not an arrogant man. He wouldn't say that openly to a lot of people.
"I've reminded him of that this week because we were a million miles away from it that night and now we're on the verge of it. I hope he can do it.
"I do think eventually the club will get there, even if it's not Saturday. The club is in good hands with four more years of him there. He is a god to the people of Coventry.
"Like any manager, pressure does come with the job and when he's p****d off at you, you're going to know about it. He's not rolling into the training ground jovial.
"But at the same time, when you win a game, he's not jumping to the ceiling like Larry the Lunatic.
"He's always had a great calmness and it shows in his teams, the way they play. Look at that performance at Middlesbrough (the 1-0 play-off semi-final second-leg win) when no-one gave them a chance. That was a reflection of the coaching staff, Adi (Viveash, assistant) as well."
Doyle made 373 appearances, scoring 26 times, for the Sky Blues and featured in a 2-2 draw against Luton in March 2018 when the teams were in League Two.
The 41-year-old first joined the club in 2003 from Celtic, just two years after their relegation from the Premier League, and saw the transition from Highfield Road to what was the Ricoh Arena in 2006.
Since then, the club have tumbled from the Championship and back again despite playing at Northampton in 2013-14 after a rent dispute and spending two seasons in Birmingham following a failure to agree a deal with then-stadium owners Wasps.
"Coventry were one of the longest-serving clubs in the top division and when they lost that status a lot of people around the city were devastated," said former Republic of Ireland international Doyle. "There was a lot of negativity around the football club for long periods.
"In my first spell, we were always just a middle-of-the-table Championship club.
"The tough times of getting relegated has brought some success and some great days to the club. It's just great to see the club now in the biggest game in football.
"I remember playing Forest Green at home and getting beaten and having to drag a fan off the pitch. We were losing 1-0 and he ran on with five minutes to go.
"The fans weren't happy Coventry were playing Forest Green in League Two at home on a Tuesday night and losing 1-0.
"We had a lot of young players who were in shock and I ran over because he had the ball. I grabbed him and said: 'what are you doing? Get off'. It was instinct, I ran over and confronted him.
"He was saying it was embarrassing and I said 'listen, you're not going to be here at the end of the season when we get promoted. Just get yourself in the stand'.
"Forest Green did the double on us, no disrespect to them, and it showed what hard times the club had fallen on. It was hard for the fanbase to fathom.
"These moments live with you a little because you end up getting success."
Tags