On The Spot with Manchester United's rising star Di'Shon Bernard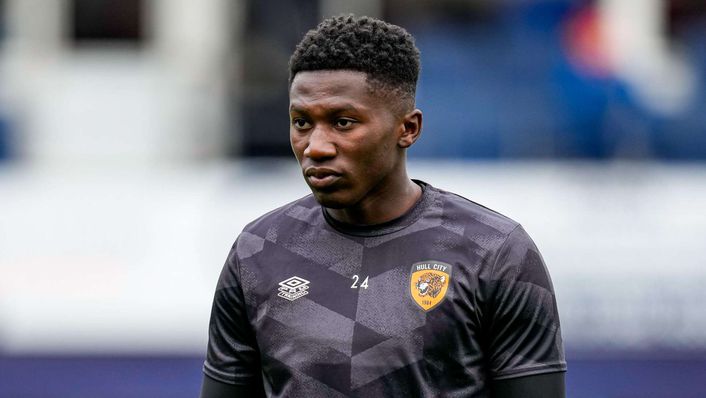 Having just picked up Hull's Player of the Month award, Manchester United loanee Di'Shon Bernard is making waves in the Championship. The 21-year-old defender sat down for an exclusive chat with LiveScore about his career and plans for the future.
Di'Shon, great to speak to you. You are three months into your loan spell with Hull. How are you finding life at the MKM Stadium?
It's been going really well! I've got quite a few games under my belt now at Championship level and it's been great to test myself against better quality players. As a team, the results haven't quite been going as we would have liked but we don't feel we're too far away.
Considering you spent last season in League Two with Salford City, stepping up into the Championship is quite a leap — has it taken some time to adjust?
Quality-wise, 100%. Sometimes in League Two, you can make a mistake and get away with it — you aren't punished properly. In the Championship, if you slip up, there are better quality players waiting to put any chance you give them away. It's a case of being switched on at all times.
Tell us a little more about your start in football. You were with Chelsea for a lot of your childhood and then ended up at Manchester United. How did that come about?
It was a big move for me. I had been in digs at Chelsea but I was always able to go home at weekends. Moving up to Manchester was very different. I was on my own, away from my parents for the first time. I think that helped me mature quicker so it was a positive move in that respect.
Playing in the youth ranks with United must have given you an amazing footing. How much did you enjoy the academy lifestyle?
It was a great time. But it took me a little while to get going, I must admit. I was missing a few games early on, struggling to get settled — but I forced my way into the team by the end of my first year.
From there, I've just been progressing up the age groups. I played U-18s, U-19s, UEFA Youth League and then onto the U-23s most recently. That experience is great but I just got to a point where I felt I needed to challenge myself more, which is how I've ended up out on loan.
You have risen through the ranks quickly at Old Trafford and made your first-team debut in the Europa League against Astana a couple of years ago. What are your memories of that night?
Cold! Honestly, I think it was -10c or something silly like that. But of course it was an amazing experience — and all the more special because many of the lads I had come through with were also playing in that game.
Players like James Garner and D'Mani Mellor also got an opportunity. Then you had the likes of Mason Greenwood and Angel Gomes, who were already knocking on the first-team door. Even though we didn't get the result we wanted, it was a special occasion.
Which United players impressed you the most when training with the first team?
For me, Juan Mata is the best person I've ever seen train. The stuff he can do with a football is a joke! If everybody came to watch him train in the flesh, you would know what I mean.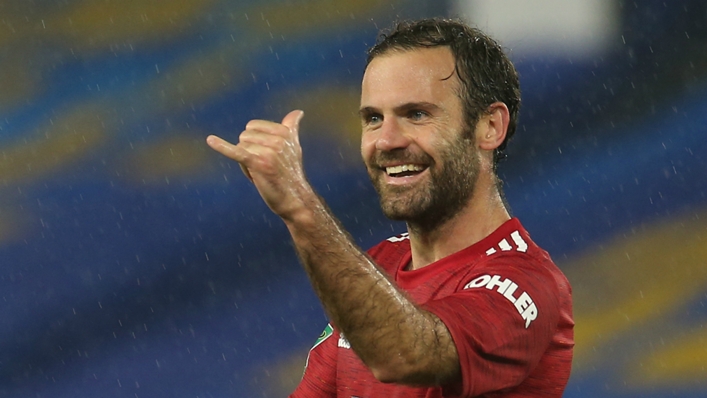 His passing range is crazy, his touch is crazy. He is definitely the one player that left me in awe.
It must be great to know you have a manager in Ole Gunnar Solskjaer who is willing to give young players an opportunity at Old Trafford?
For sure. Ole is somebody who will talk to you as a young player and show belief in you. He doesn't just pick out individuals — everybody gets their chance if they work hard, as you can see by the number of debuts he's given out.
I'm so thankful to him for giving me that chance and believing in me. He's given me great confidence.
How would you describe yourself as a central defender to someone who has never seen you play? What do you consider the strongest points of your game?
I'm very aggressive as a defender and like to play on the front foot. I believe I also read the game well in terms of knowing when to step in and when to drop off.
My pace is probably another key asset because it helps me recover quickly from any mistakes. Ultimately, I'm a defender who just loves defending. Making blocks and tackles is what I enjoy the most.
At 21, you have already racked up 50 appearances in senior football — do you believe getting experience is the most important factor in your development?
Honestly, my only regret is I didn't get out on loan earlier. Both of my loan spells have gone really well and it takes you out of your comfort zone.
It's challenged me a lot playing in different leagues but hopefully that experience will help push me on and into the Premier League.
Hull sit three points from safety in the Championship as things stand but a lot of your matches have been close affairs. Are you confident Tigers will have enough to stay up?
Sometimes results aren't reflective of how you're playing and anyone who has watched our games this season will know they have all been tight. We aren't really getting battered in any of them.
We're always fighting to the end and it can just be a case of needing that bit of luck or making sure you take your chances. We're still really confident in what we're doing and nobody should be writing us off.
Finally, is it still your ultimate goal to break into the United first team?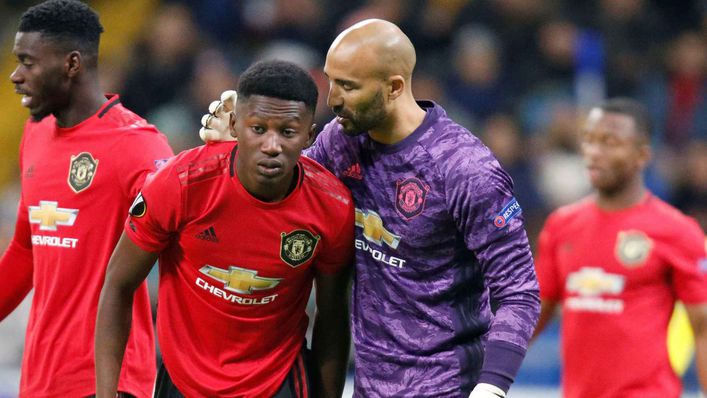 Definitely. I want nothing more than to be in that United first team and play regularly at Old Trafford — but I know I still have a long way to go.
This is another learning experience for me. And while I hope I can make my breakthrough soon, I know it is a process. You can't just go straight to where you want to be, you have to earn it.
Tags