Tearful Aguero confirms retirement due to health problems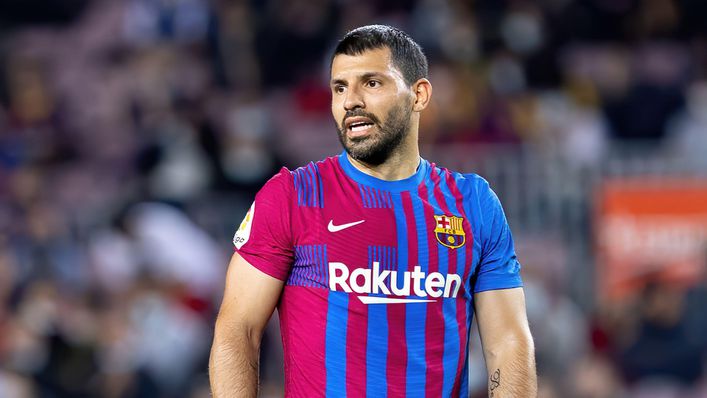 Manchester City legend Sergio Aguero has confirmed his retirement from football.
The 33-year-old striker has experienced injury and health problems since joining Barcelona during the summer after a decade in Manchester.
He had to be substituted due to chest pains in his final game for Barca against Alaves in October and decided to take time to assess his future and listen to advice from doctors.
Battling back tears during a press conference staged at the Camp Nou today, the hitman confirmed he was hanging up his boots.
He said: "This conference is to communicate that I have decided to stop playing professional football.
"The decision has been taken for my health. That's the main reason. Due to the problem I had a month and a half ago, I have been advised to stop playing.
"I made the decision 10 days ago after doing everything possible to have some hope of playing on. I am very proud of my career.
"I always dreamed of a professional career since the first time I touched a ball at five.
"I want to thank Atletico Madrid, who took a chance on me when I was 18, and Manchester City — everyone knows how I feel about City and how well they treated me there.
"I will leave with my head held high. I don't know what awaits me in the next part of my life. But I know I have people who love me. I will always remember the amazing things."
Though his time at Barca did not go to plan, making only five appearances and scoring one goal, the Argentine is a legend of the game.
After scoring more than 100 times for Atletico Madrid, he moved to the Etihad in 2011.
The hitman scored 260 goals in 390 games for the Citizens, including 12 top-flight hat-tricks, and is the highest-scoring overseas player in Premier League history with 184 goals.
Aguero was also responsible for the league's most iconic moment when he fired in a last-gasp winner on the final day of the 2011-12 season to hand City their first Premier League title and break rivals Manchester United's hearts.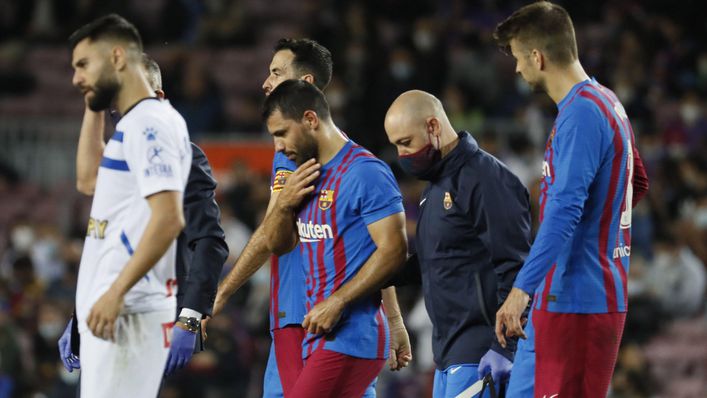 Aguero's last action for Argentina came this summer when he was part of the squad which won the 2021 Copa America, his first major honour for La Albiceleste.
He opted to move to the Camp Nou to link up with great friend Lionel Messi, only for his fellow countryman to leave for Paris Saint-Germain before they had the chance to play together.
The striker ends his glittering career having scored 427 goals in 786 games, lifting five league titles, one Europa League and a host of domestic cups.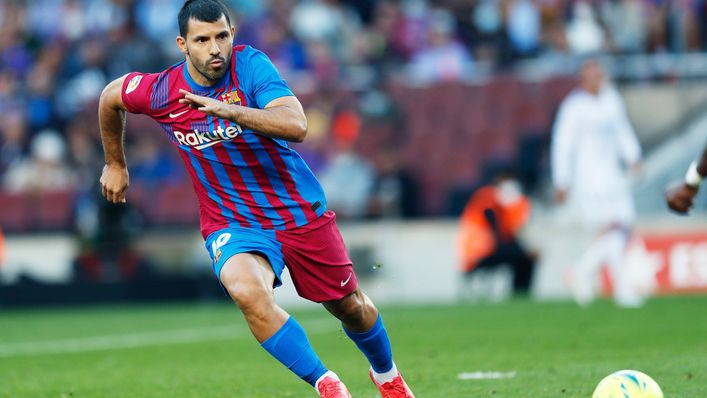 Did you know?
Aguero's first career goal came back in November 2004 for Independiente against Estudiantes, aged just 16 years and 177 days.
He found the back of the net in 16 different competitions and against 128 different opponents.
The Argentine is the fourth-highest scoring player in Premier League history with 184 goals in 275 games, behind Alan Shearer (260), Wayne Rooney (208) and Andrew Cole (187), making him the highest-scoring overseas player.
The Argentinian also holds the Premier League record for most goals scored at one club.
Aguero scored every 108 minutes on average in the Premier League, comfortably the best rate of any player in the competition's history with 20 or more goals, ahead of Thierry Henry (every 122 minutes).
In his entire career, Aguero scored 18 hat-tricks in all competitions and in the Premier League he scored 12 hat-tricks — a competition record.
In October 2015 against Newcastle at the Etihad, Aguero netted five times for City in a 6-1 victory to become only the fifth player in the history of the Premier League to score five times in a match — and the only non-European to do so. He played only 66 minutes in the match, whereas the other four players to achieve this feat played 90.
Aguero scored twice as a substitute on two occasions for City in the Premier League, with those games being his debut and his final game in the competition.
Aguero left the Etihad at the end of the 2020-21 season, bringing an end to a phenomenal 10-year spell that saw the Argentinian win five Premier League titles, one FA Cup and six League Cups, as well as several personal accolades.
He is City's all-time leading scorer, a record he broke all the way back in November 2017.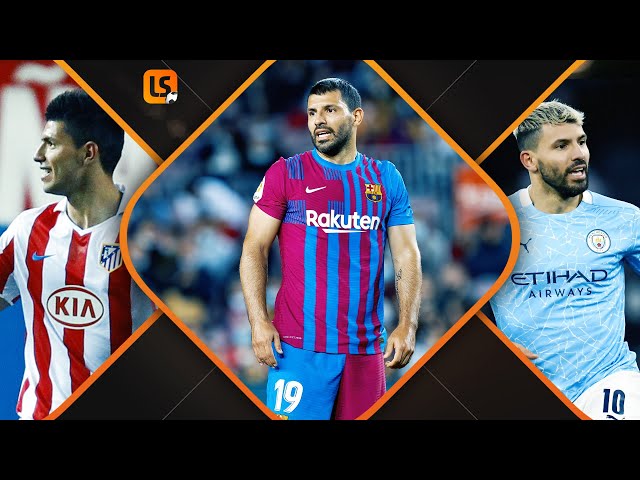 Tags