Man City captain Houghton signs one-year contract extension
PA Sport staff
Press Association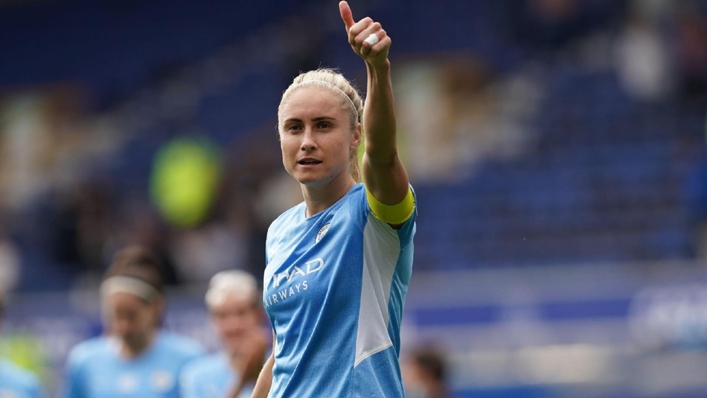 Manchester City captain Steph Houghton has signed a one-year contract extension with the Women's Super League club.
The 35-year-old has been with City for almost a decade since joining from Arsenal and her new deal will extend her stay until the summer of 2024.
Houghton is City's all-time record appearance maker, having featured in 233 games across all competitions, and has helped the club win the 2016 Women's Super League title as well as three FA Cups and four Continental Tyres League Cups.
The England international, who started her career at Sunderland before joining Leeds, expressed her delight at the "easy decision" to sign a new deal.
"I'm over the moon to have another year to look forward to at this amazing club," Houghton told the club website.
"Manchester City has been my home for almost 10 years, and I love everything about it– it's my club, and to sign for another year, I'm absolutely buzzing.
"When I first joined, I just wanted to be here as long as I could, and to play at the top level, so I never really put a number on it. Once you get closer to that decade mark though, you do think about the idea of hitting that milestone.
"I feel good in myself and my body, and I'm really enjoying my football, so it was an easy decision for me in all honesty."
Houghton suffered an Achilles injury in January 2022 which ended her season but she returned to help the team finish fourth this campaign, making 24 appearances.
City head coach Gareth Taylor said: "She is such a huge part of the club as a whole and the impact she has had during her time here so far– whether it be on or off the pitch- is testament to that.
"Steph is such an important member of our squad and her experience is invaluable. She is the consummate professional, with her team mentality at the forefront of everything that she does.
"Her hunger and desire to win and succeed is something that makes her one of the game's legends, and having the opportunity to work with her for another year is something we're all thrilled about."
Tags