Man City boss Guardiola plays down his role in Treble-chasing campaign
Andy Hampson
Press Association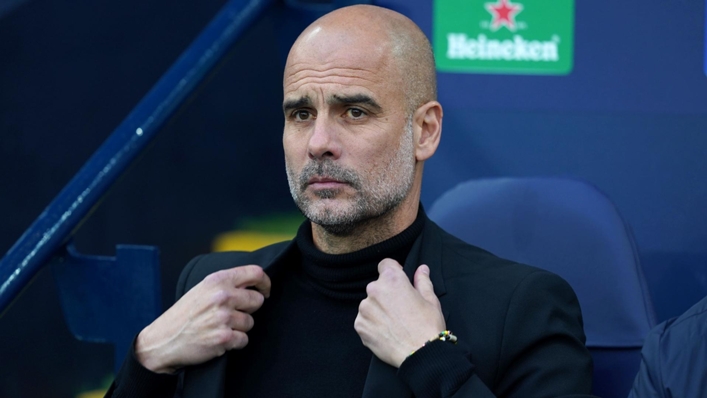 Pep Guardiola has played down the significance of his role in Manchester City's outstanding season.
Guardiola's exhilarating side could end the campaign by winning the treble after hitting a hot run of form throughout the spring.
There will be a celebratory feel in the air as the leaders host Chelsea in their final Premier League home game of the season on Sunday while they also have FA Cup and Champions League finals to come.
Guardiola has once again been a huge factor in their success, with little doubt after Wednesday's ruthless demolition of Real Madrid that he has brought his team to the boil at just the right time.
Yet the inspirational Catalan has no interest in taking all the credit.
The City boss said: "As a manager, I feel part of something but, no confusion, I never think it belongs to me.
"I'm part of it, I don't deny it, but not without the incredible work and decisions of the sporting director, the board and the players, who are the most important thing.
"I am a part of that and I am really proud but I'm not the only person to achieve the Premier Leagues or Champions League finals and so on. I don't feel only I am responsible for that."
Defender Nathan Ake is City's only fitness doubt for the visit of Chelsea. The Netherlands international has missed the last three games after suffering a recurrence of a hamstring injury.
City are unbeaten in their last 23 games in all competitions since February and have won 19 of them.
They have won 11 Premier League games in a row and have not lost at home since November.
Tags