Malone to coach Team LeBron in All-Star Game but no guarantees he will have Jokic
Patric Ridge
Stats Perform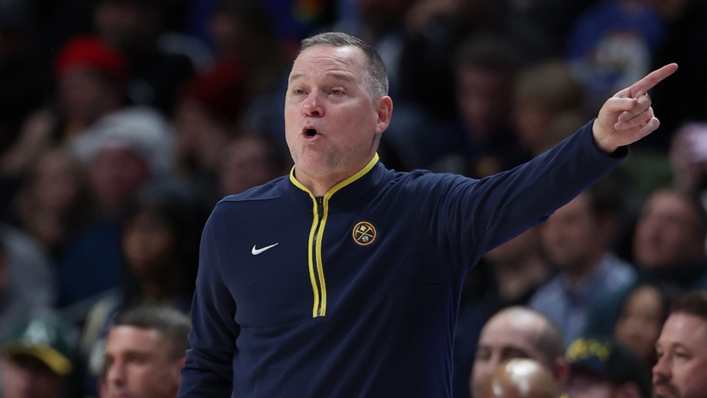 Denver Nuggets head coach Michael Malone and his staff will take charge of LeBron James' team in this season's All-Star Game.
The game will be played in Salt Lake City on February 19, with LeBron's team taking on a side headed up by Giannis Antetokounmpo of the Milwaukee Bucks.
A victory for the Portland Trail Blazers over the Memphis Grizzlies on Wednesday ensured the Nuggets will top the Western Conference by the end of play on Sunday, two weeks before the game, meaning Malone's coaching staff are assured of their roles in the exhibition event.
It is the second time in his career that Malone will coach in the All-Star Game, after he oversaw a 178-164 victory for Team LeBron over Team Giannis in 2019. Joe Mazzulla, interim coach of the Boston Celtics, is to take charge of Team Giannis.
The Nuggets still have eight games to play before the All-Star break, however, starting with a clash against the Golden State Warriors on Thursday, and Malone warned against any complacency.
He said: "I say it every year and I told our players this. There's some teams that are dying for the All-Star break and can't wait to go to Cancun.
"No, we are keeping our eyes on the prize and we have to make sure we play all the way to the break."
Nuggets star Nikola Jokic has been selected as a starter, though the two-time reigning NBA MVP might not be coached by Malone, who will have to wait until the day of the game to find out his full roster when James drafts his side.
Tags