Luke Campbell has called time on his boxing career.
The Hull southpaw, 33, turned pro after winning Olympic gold at London 2012.
And he retires from the paid ranks with a record of 20 wins and four defeats, two of which were shots at world titles.
Campbell said: "After a lot of thought and reflection, I have decided now is the right time to hang up my gloves and retire from boxing.
"My dream was always to win the Olympics. By winning gold at London 2012, in front of home support and family, I had in many ways achieved my hopes and aspirations in the sport before my pro career even started.
"So while for many turning pro is where it all begins, for me it was more of a bonus.
"And what a bonus it turned out to be, achieving more than I ever expected and giving me memories I will never forget.
"From making my debut at Craven Park, to fighting at Wembley, beating domestic rivals, competing against pound-for-pound stars in America and here in the UK, headlining PPVs and always willing to take on anybody, it's been an incredible ride."
Campbell's first crack at a world title came against WBA lightweight champ Jorge Linares in California in September 2017.
He was floored in the second round but battled back to lose a narrow split decision to the Venezuelan.
After that bout, the Brit revealed his father had passed away in the build-up but he opted to box without making his grief public.
In August 2019, Campbell challenged Vasyl Lomachenko at London's O2 Arena for the WBA Super, WBC and WBO lightweight belts.
Loma sent him to the canvas in the 11th round but he dusted himself off and made it to the final bell as the Ukrainian won via unanimous decision.
Campbell's final appearance came in January in Dallas against Ryan Garcia, who recovered from a second-round knockdown to stop the former Olympian in the seventh.
Reflecting on his decision to retire, the father of three added: "The past year in boxing has been tough.
"An extremely long training camp away from family meant I was only able to spend a few days with my newborn child and resulted in me having Christmas apart from them on the other side of the world.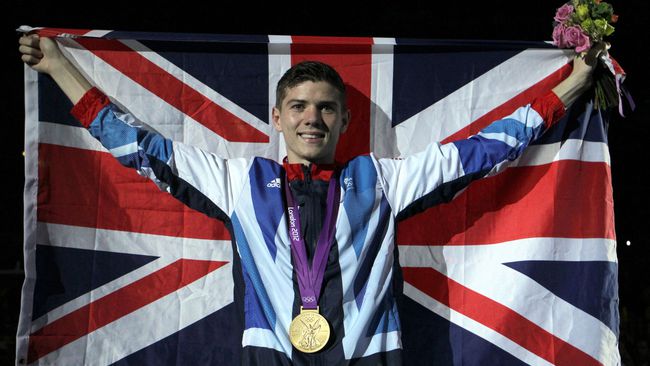 "It's in these moments you realise what is truly important in life. I've lived my dreams and accomplished more than I ever imagined I would.
"In the same way that my dad was able to witness my greatest achievements, I want to be able to do that for my children and make sure I'm always there to see their biggest triumphs.
"Boxing has been a part of who I am since the age of 13 and I would not have been able to reach half the heights I have without the incredible support of my wife Lyndsey, who has been with me every step and every punch of the way.
"And thank you to my unsung hero, my mum, the true power source and an endless support."
As news of Campbell's decision broke, Matchroom supremo Eddie Hearn said: "Congratulations on a fantastic career.
"I had the pleasure of promoting your whole career and you were part of some huge nights and never ducked a challenge.
"You've got so much to still give the sport and your community, of which you have always represented so proudly.
"But for now it's time to truly enjoy your family and your life my mate. See you soon."