LiveScore Daily: The latest football news in bite-sized chunks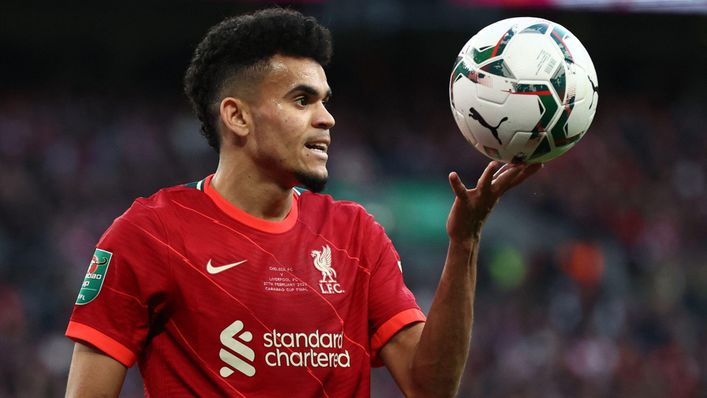 LiveScore Daily is here to deliver all the big talking points from the world of football throughout the day. Keep refreshing this page for the latest stories in bite-sized chunks.
Happy on Merseyside
Luis Diaz is loving life at Liverpool and cannot wait to get his hands on more silverware.
The Colombian, 25, signed a five-and-a-half-year deal with the Reds in January after trading life at Porto for the Premier League.
He has already notched his first goal for the club and lifted the Carabao Cup at Wembley last month.
As Liverpool prepare to head to Brighton on Saturday, Diaz is relishing what would be his 10th appearance should he feature at the Amex.
He said: "From a personal point of view, it's just how I wanted to try to start and how I dreamed of starting.
"I knew that I'd come to a very competitive club involved in everything. I'm really happy how it's started and long may it continue.
"To see us win [the Carabao Cup] was fantastic.
"And the way in which it came about, after penalties, you can see how much that meant to the fans.
"We know they always support us through thick and thin, so they certainly made themselves felt on the pitch throughout the game and the penalties themselves. It was fantastic.
"It's all about keep working hard, trying to grow as a player and as a human being, as I try to keep contributing to the cause and to Liverpool."
Dier wants consistency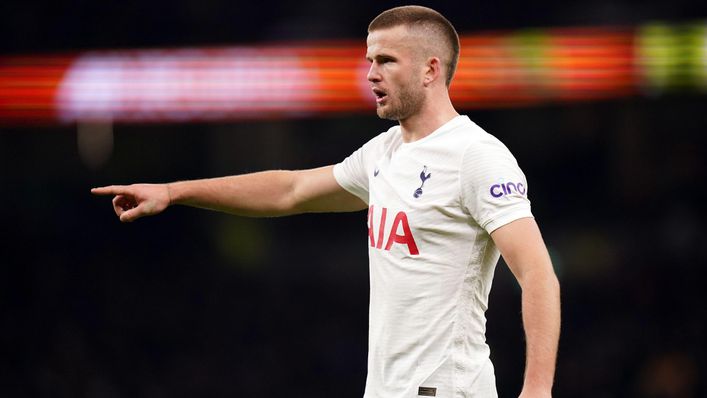 Eric Dier has issued a rallying cry to his team-mates as Tottenham approach the final 12 games of what has been a rollercoaster campaign.
Spurs head to Manchester United on Saturday knowing they must win to maintain their hopes of gatecrashing the Premier League's top four.
And Dier, 28, is bullish about their chances after back-to-back league wins over Leeds and Everton produced NINE goals.
The England international said: "We have 12 games left. We just have to put all our focus and energy in trying to finish the season in the best possible way, to be consistent, emotionally, every day to try to perform well.
"We have a lot of time in between games as well, so there are no excuses, we can recover well.
"We went through a difficult period, four away games in a row, didn't get all the results we wanted, but now we need to really focus on that consistency because every game is so important."
Pep has sympathy for Tuchel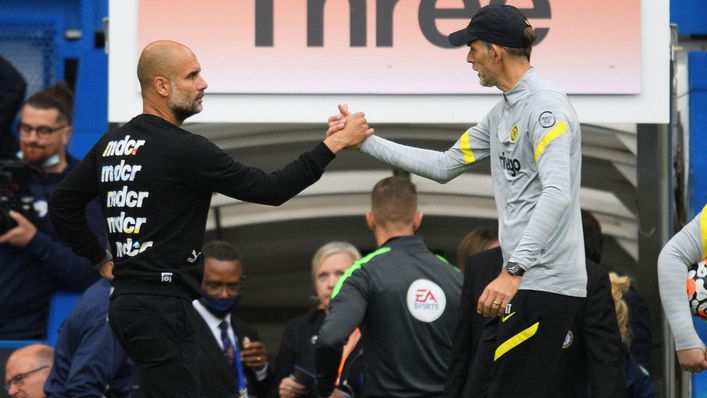 Pep Guardiola does not envy the position Thomas Tuchel will find himself in now that Roman Abramovich has been sanctioned by the UK Government.
Russian billionaire Abramovich, 55, has had his assets frozen in the wake of Russia's invasion of Ukraine — leaving his plans to sell Chelsea in tatters.
And Guardiola has sympathy for opposite number Tuchel, having previously had to field numerous questions relating to off-field matters himself.
The City boss said: "It is a difficult position for Tuchel and the players.
"During coronavirus, we were asked to talk like doctors.
"We are the face of the club, we are here every three days and you ask whatever you want, talking about subjects we don't know and we don't have an hour to have a lesson [on].
"I can talk about my club, but it's difficult talking about other situations, like the one at Chelsea. I can't be in the position at Chelsea, it must be uncomfortable."
Chelsea news concerns Pat
Former Chelsea star Pat Nevin is unsure how things will play out for the club.
With the sanctions imposed on Abramovich, the Blues now find themselves operating under a host of restrictions.
And Nevin shares the same concerns as the club's supporters. The Scotsman, 58, said: "It is quite shocking for any Chelsea fan out there, all around the world.
"We are in unchartered water. The usual caveat is it's only football and what is happening in Ukraine is more important.
"But on the football side, what will happen to the club now? No one knows.
"I can tell you something, it's very serious. I heard someone say recently the wage bill is £28million a week. Where will you get that if you can't trade?
"If this carries on for a period of time, it's strange looking to see how the club is viable in its current form.
"It's minute to minute and I can promise you that club doesn't know what is going to happen today, tomorrow or in a couple of days."
Roo reveals Derby fears
Wayne Rooney admits Derby are in a "critical position" as they await news of a potential takeover.
The Rams were deducted 21 points by the Football League after falling into administration last September and for breaching financial regulations.
They are still fighting for survival in the Championship but the situation remains bleak.
Boss Rooney, 36, said: "What is clear is there is no preferred bidder there. So for the short-term future, it's a critical position we are in.
"I have to ask questions, I have to obviously prepare the team for Saturday [to play Bournemouth], but there are things I just can't do, we can't do as a club.
"Whether that's the pitch for the next season, or the kit for the next season, players who I'd want to bring in, you can't even think about it.
"And it's clear this is going to go on to next season. It's a critical position we're in."
The Rams are currently 22nd in the Championship, five points adrift of safety.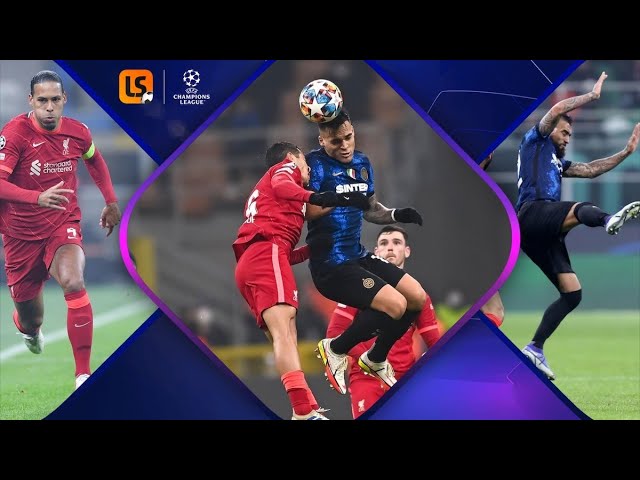 Tags