LiveScore Daily is here to deliver all the big talking points from the world of football throughout the day. Keep refreshing this page for the latest stories in bite-sized chunks.
Conte questions postponement
Antonio Conte has questioned the Premier League's decision to postpone the North London derby.
Tottenham were due to host Arsenal last Sunday but the visitors were successful with their request for the game to be called off due to a lack of players.
The Gunners claimed they could not fulfil the fixture at the Tottenham Hotspur Stadium thanks to coronavirus cases, injuries and international duty decimating their squad.
But Conte, 52, is not convinced the league made the right call. Speaking ahead of tomorrow's trip to Leicester, the Spurs boss said: "The club made a statement and expressed our disappointment about the decision.
"It was for sure a strange decision. My feeling is that when there is a situation to play, we have to play and not postpone games for injuries or for international duty.
"We have a big problem to solve with coronavirus but only about this situation can you decide to postpone.
"This is the first time in my life — and I have a bit of experience in football — to see this decision. In this way, anything can happen."
Aubameyang speaks out
Arsenal outcast Pierre-Emerick Aubameyang insists he did not leave the Africa Cup of Nations due to indiscipline issues with Gabon.
The striker, 32, is set to rejoin the Gunners for assessment after he was diagnosed with heart lesions following a positive coronavirus test earlier this month.
Gabon have made it clear he has been sent back to his club for medical reasons and Aubameyang has taken to Twitter to pour cold water on rumours suggesting otherwise.
He said: "We have some problems that are hard to resolve by themselves, then rumours get thrown into the mix.
"We have to look after our health first and foremost. I'm not going to talk about the false rumours and I truly hope our team goes as far as possible."
Aubameyang has not played for Arsenal since he was dropped and stripped of the club captaincy last month for disciplinary reasons.
Shrews ban fans
Shrewsbury have banned two fans following 'vile' chants made before the FA Cup third-round tie with Liverpool.
It was reported a group of Shrews supporters were filmed on social media mocking the Hillsborough disaster that led to 97 deaths in 1989.
A club statement said: "As part of the ongoing investigation into incidents at the Liverpool FA Cup tie, Shrewsbury have banned two individuals from attending future games for a total of eight years.
"We do not condone and will not tolerate any behaviour that breaches our supporter code of conduct and brings our good name into disrepute."
Covid confusion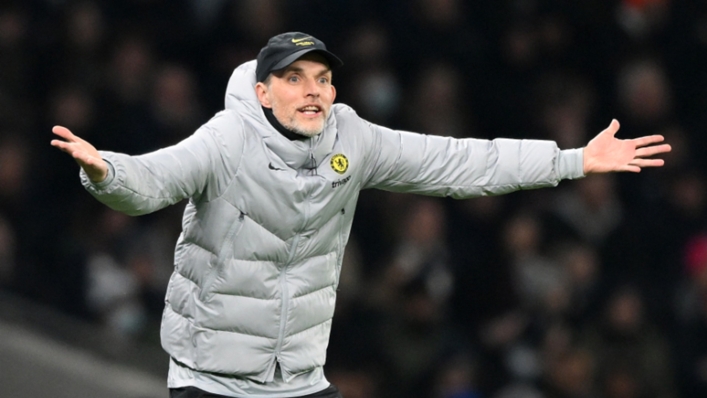 Chelsea boss Thomas Tuchel believes there needs to be more transparency over the recent spate of Premier League postponements.
A number of games have been called off due to clubs not having enough players to fulfil fixtures.
And Tuchel admits it has left managers, players and fans equally confused.
He said: "I feel strongly that we need clarity and consistency in the decision-making and maybe we lack this a little bit.
"I don't need to know all the details but maybe the fans need to know. I believe in the rules still because if I start doubting or not believing, where does this end?
"I get the information and I accept it. I don't lose my energy with decisions that I have zero influence in.
"I don't have a solution. I get asked consistently and other managers get asked but this is simply not a question for coaches.
"If you get asked these questions all the time, there's obviously not enough clarity so I'm voting for clarity and consistency in the decision-making."
Real legend dies
Real Madrid and Spain legend Francisco Gento has died aged 88.
Gento, who spent 18 seasons with the Spanish giants from 1953-1971, is the only player to have won six European Cups.
A club statement said: "Real Madrid deeply regret the death of Francisco Gento, honorary president of Real Madrid and one of the greatest legends of our club and of world football.
"We would like to express condolences and love and affection to his wife Mari Luz, his sons Francisco and Julio, his granddaughters Aitana and Candela and all his relatives, colleagues and loved ones.
"He will always be remembered by Madridistas and all football fans as one of their greatest."
The winger made 600 appearances for the club and scored 182 goals for Real.