Delighted Messi picks up record seventh Ballon d'Or award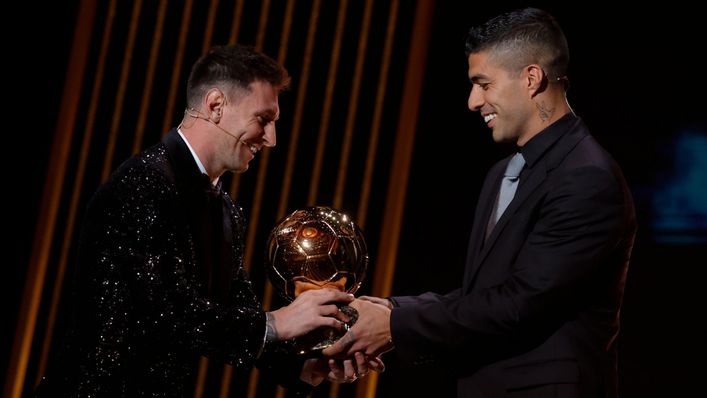 Lionel Messi has won the Ballon d'Or for a record seventh time.
The Argentine superstar, 34, beat Bayern Munich striker Robert Lewandowski to the award, with the Pole having to settle for second.
Chelsea and Italy midfielder Jorginho saw off competition from Karim Benzema in fourth and team-mate N'Golo Kante in fifth to come third.
After picking up the award, Messi said: "It is incredible to be here again. Two years ago I thought that it was my last year and now I am here again, I am very happy, very excited and wanting to fight for new challenges.
"I do not know how long I have left but I hope it will be a long time.
"I want to thank my team-mates from Barcelona, Paris Saint-Germain and especially the Argentina team — I had the feeling I was missing something and this year I was able to achieve it."
After lifting countless trophies at club level, Messi won his first major international tournament in the summer as Argentina became Copa America champions.
The PSG striker added: "A large part of this trophy is because of what we did in the Copa America, so thanks to my team-mates, this is also yours."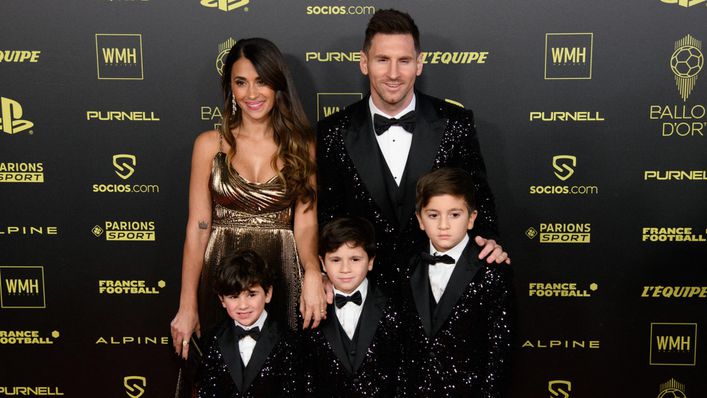 On his return to Europe, the diminutive magician joined the French giants, ending a glittering era at Barcelona.
Messi has scored 32 goals in 40 club games in 2021, as well as nine times for his country, including four during Argentina's successful Copa America campaign.
He came into this year's vote as the most-recent winner, with his 2019 victory the last ceremony held before the coronavirus pandemic.
Many felt Lewandowski, 33, would have won the postponed event and was a close contender to Messi's retention of the prestigious award.
Messi said: "It is a huge honour to fight with Robert. Last year you were the winner and I think France Football should give it to you."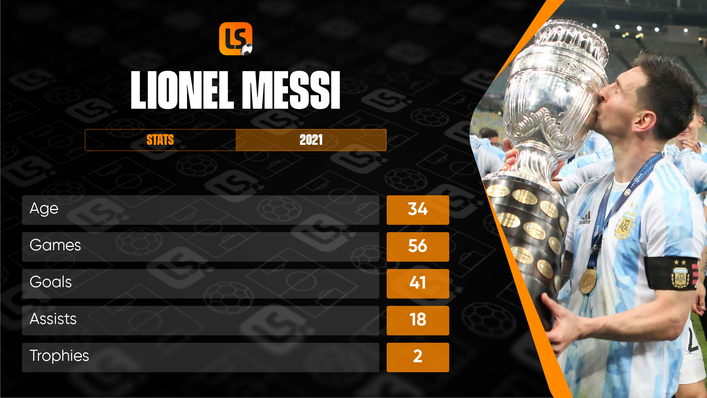 Despite scoring 41 goals in 29 league games for the Bundesliga champions last term and netting three times in Poland's Euro 2020 campaign, Lewandowski fell short of winning the individual accolade for the first time.
Jorginho, 29, completed the top three after a trophy-laden year saw him lift the Champions League with Chelsea and orchestrate Italy's Euro 2020 success.
Real Madrid and France striker Benzema came fourth in the standings after helping Les Blues triumph in the Nations League.
His compatriot Kante enjoyed another memorable year that saw him play a crucial role in Chelsea's Champions League success.
For the first time since 2010, Cristiano Ronaldo finished outside the top three in sixth, one place ahead of Liverpool striker Mohamed Salah.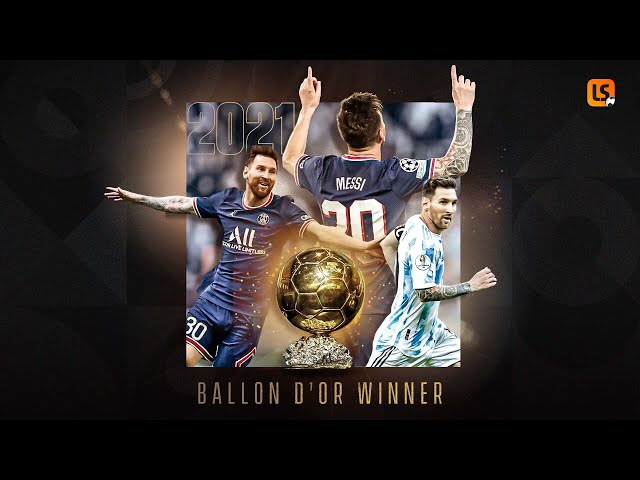 Elsewhere, Barcelona captain Alexia Putellas won the Women's Ballon d'Or after leading the Catalan club to their maiden Women's Champions League success.
After being named Player of the Tournament at Euro 2020, Gianluigi Donnarumma picked up the Yashin Trophy for best goalkeeeper, while Chelsea became the first recipients of the Club of the Year award in recognition of the stellar campaign enjoyed by their men's and women's sides.
Barcelona youngster Pedri, who turned 19 last week, won the Kopa Trophy for the best player aged under 21.
Lewandowski did not leave Paris empty-handed after he became the inaugural Striker of the Year winner, an award that had only been announced hours before the ceremony.
Ballon d'Or 2021 rankings (1-10)
1. Lionel Messi, 613 points
2. Robert Lewandowski, 580 points
4. Karim Benzema, 239 points
5. N'Golo Kante, 186 points
6. Cristiano Ronaldo, 178 points
7. Mohamed Salah, 121 points
8. Kevin De Bruyne, 73 points
9. Kylian Mbappe, 58 points
10. Gianluigi Donnarumma, 36 points
Tags