Hammers skipper Rice unsure if he has played final game
PA Sport staff
Press Association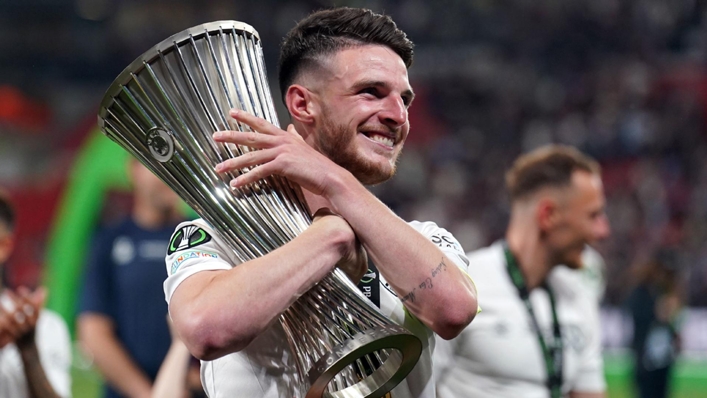 West Ham skipper Declan Rice does not know if he has played his last game for the club after the Europa Conference League victory over Fiorentina.
The England midfielder has been linked with a move away from the Hammers this summer.
And Rice may have signed off his West Ham career by becoming only the club's third captain, along with Bobby Moore and Billy Bonds, to lift silverware in their 128-year history after the 2-1 victory in Prague.
Rice told BT Sport: "It's not a goodbye yet. Look at the moment there's a lot of speculation about my future.
"There is interest from other clubs, that's out there, but ultimately I've still got two years left at West Ham (one year plus option).
"There hasn't been nothing yet (offers). Let's wait and see, who knows.
"I love every minute of it here, you can see the smile on my face. It's not about that tonight, it's about celebrating and that's what I'm going to do now."
Tags