Leclerc says he and Ferrari must 'grow' from mistakes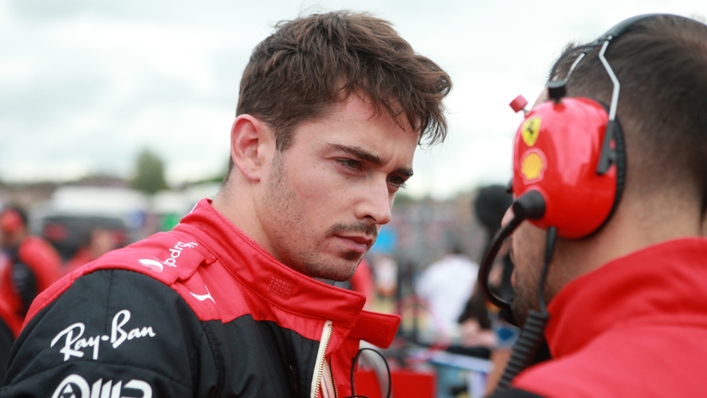 Leclerc outlined his process when he costs himself in a race.
"I'm extremely tough with myself," he added. "So it is much more difficult to deal with my own errors than whenever it is the team, even though we are obviously one team and we lose and we win together.
"I'm always harsher whenever it's me who does the mistake, and obviously France was one of those which hurt quite a bit.
"But whenever I go through this tough time, I go through the same process as I was saying before, trying to analyse what was wrong. And it's mostly mentally.
"To speak about it seems quite easy, but it is not always easy to pinpoint exactly what was going on in your head at that moment. But I think this is a strength of mine and helps me to improve as a driver every time I make a mistake."
When asked about his aims for the rest of the season, Leclerc said: "To try and grow from the mistakes of the first half, but try and perform as well as the first half because the performance I've given, I'm extremely happy about. And this I want to keep.
"So there won't be any significant change. We just need to try and work as a team to put a weekend together for the nine remaining races and see where we end up."