LaVine exits Bulls' loss to Warriors with left knee injury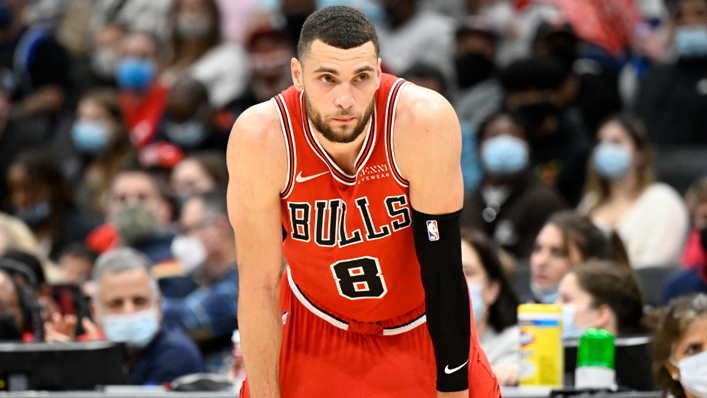 Chicago Bulls' All-Star Zach LaVine will undergo an MRI on his left knee after limping out of the side's 138-96 loss to the Golden State Warriors.
LaVine left the court early on Friday with the Bulls suffering their worst loss of the season in his absence, days after a disappointing defeat to the Brooklyn Nets.
The Bulls are top of the Eastern Conference with a 27-13 record with LaVine averaging 25.6 points, 4.9 rebounds and 4.3 assists per game.
Bulls head Billy Donovan refused to be drawn on the extent of the injury but conceded the 26-year-old will miss Saturday's game against the Boston Celtics.
"I don't want to sit there and speculate that they've got more concern or not," Donovan told reporters after the game.
"I think they're just looking at it, he came down a bit funny. He's got some discomfort right now and they want to take a look. He didn't feel like he could return."
He added: "I just don't know until he gets an MRI. That's all it is right now. We leave tonight to go to Boston and he won't be going with us. We'll know a bit more detail tomorrow."
LaVine suffered a torn ACL in his left knee in 2017 playing for the Minnesota Timberwolves.