Jackson sets Week 1 as deadline for new contract with Ravens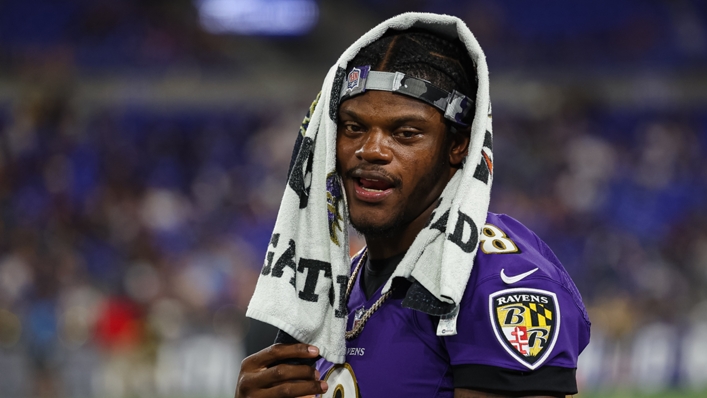 The clock is ticking on the amount of time Lamar Jackson and the Baltimore Ravens have to work out a contract extension for the former league MVP.
The sides have four weeks to come to an agreement after the star quarterback set Week 1 as a deadline to get an extension in place.
Jackson, who is representing himself without an agent, is entering the final year of his rookie contract and set to make just over $23million guaranteed on his fifth-year option in 2022.
"Yeah, we coming up to it. It's coming up. Season's coming up," Jackson said on Saturday. "We're going to be good for the season."
When asked if that meant Week 1 is the deadline, Jackson replied: "Yeah, for sure."
The Ravens open the season September 11 at the New York Jets.
If a deal cannot be reached by the season opener, Jackson would become a free agent in March, though it is still possible the Ravens and 2019 league MVP can confirm a deal after the completion of this season.
Jackson added he had "no updates" on current contract negotiations.
The 32nd overall pick of the 2018 draft, Jackson is coming off an injury-marred 2021 season, averaging 240.2 passing yards and 63.9 yards rushing in 12 games.
He finished with 16 passing touchdowns, a career-high 13 interceptions and an 87.0 QB rating – eighth lowest among the 30 quarterbacks with at least 350 passing attempts last season.
The Ravens lost four of the five games Jackson missed last season and finished 8-9 to miss the playoffs for the first time in his career.
Tags