Lakers' Beverley receives three-game suspension for shoving Suns' Ayton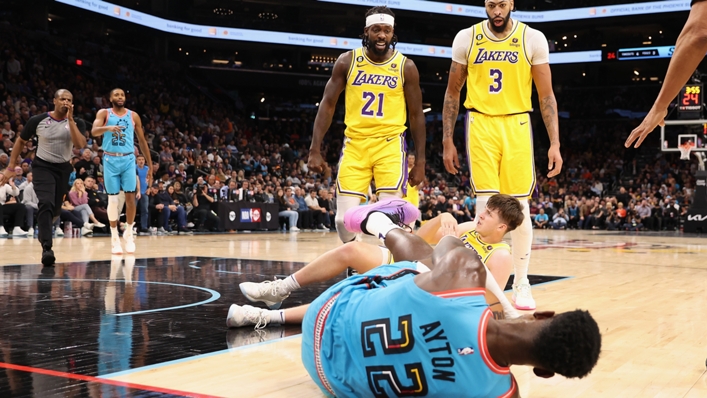 Patrick Beverley has been suspended for the Los Angeles Lakers' next three games after shoving Deandre Ayton in their 115-105 loss to the Phoenix Suns on Tuesday.
With just under four minutes remaining in the fourth quarter, Beverley pushed an oblivious Ayton while the Suns' center was stood over a grounded Austin Reaves, following a flagrant foul by Devin Booker.
Beverley received a technical foul and was then ejected, but the Lakers guard has now received further punishment in the form of a three-game suspension without pay.
The sanction will see Beverley miss out on a reported $268,965 in salary and will rule him out of the Lakers' back-to-back road games at the San Antonio Spurs on Friday and Saturday, as well as Monday's home showdown with the Indiana Pacers.
An NBA statement read: "Los Angeles Lakers guard Patrick Beverley has been suspended three games without pay for forcefully shoving Suns center Deandre Ayton from behind and knocking him to the court.
"The suspension was based in part on Beverley's history of unsportsmanlike acts."
Over his 14 starts this season, Beverley has averaged 4.1 points, 3.9 rebounds and 2.9 assists a game.
Tags