Lack of game time behind Palmer's decision to leave City
Cian Cheesbrough
LiveScore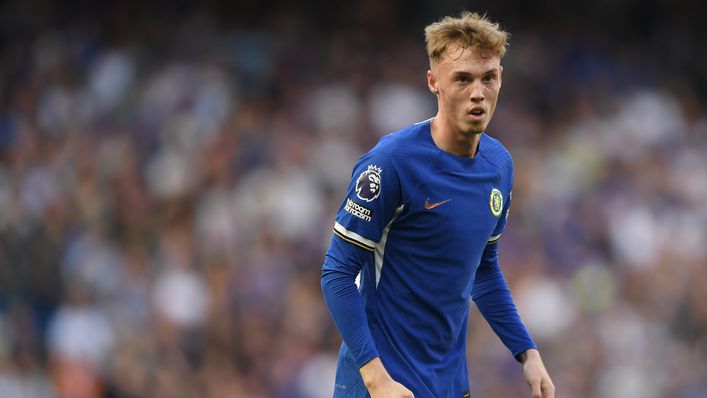 Cole Palmer says he made the "tough" decision to leave Manchester City after being promised more first-team opportunities at Chelsea.
The England Under-21s forward sealed a surprise £40million switch to West London on deadline day before making his debut as a substitute in the Blues' 1-0 defeat to Nottingham Forest prior to the international break.
His move came about despite an impressive start to the campaign for City, which saw him score in both the Community Shield and Super Cup.
But after scoring that winner against Sevilla in Athens last month, the academy graduate decided that ending his 13-year spell at City and switching to the capital would be the best move for his career.
Palmer, 21, said: "I'm not saying I shied away from the competition [for places at City] because I've never done that.
"I'd been there [around the first team] for a few years and wanted more of an opportunity to play — in my position and to have more of an impact.
"It was a huge decision. When I left the training ground on the Thursday I knew I was going to London the next day.
"It all just hit me, sat in the car and going to drive out. I was just thinking, 'You've been here 15 years'.
"I don't know any different. I've never been on loan. I've never moved out of Manchester.
"The only time I've ever been outside of Manchester is on holiday or away games. Going there does feel weird, but there is no time to waste. I've got to get to it."
Palmer was one of several youthful arrivals at Stamford Bridge over summer as Mauricio Pochettino looks to get the best out of an exciting squad with plenty of potential.
On his move, he added: "Chelsea explained the project, I liked the project. I feel like I can have an impact.
"I've only been there for two days. I trained the Friday and played the Saturday so I don't know what it's like yet. I'll get more of a feel for it."
Tags