Walker will not give France dangerman Mbappe special treatment
Mitchell Fretton
LiveScore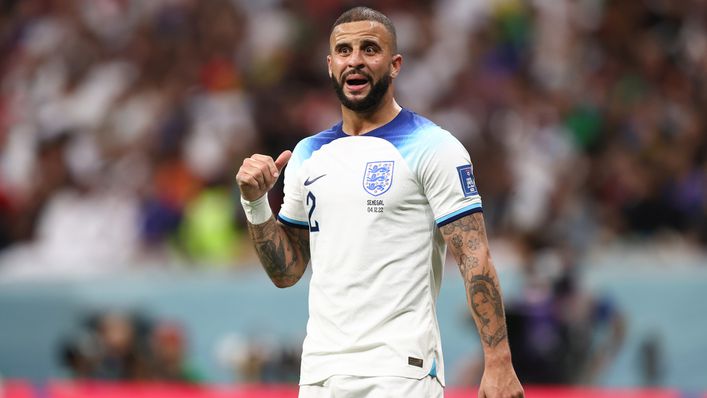 Kyle Walker will not give Kylian Mbappe any special treatment on Saturday when England collide with France in the World Cup quarter-finals.
The Three Lions dispatched Senegal with the minimum of fuss in the last 16 but face their toughest test yet against the reigning champions.
And while Walker is well aware of the threat posed by Paris Saint-Germain star Mbappe, he insists Gareth Southgate's men must focus on Les Bleus as a team and not individuals.
The Manchester City ace, 32, said: "He's a great player in great form so it's not going to be an easy task.
"But as a professional you want to play against the best players and he is one of the best in the world.
"Of course, I understand the focus and I understand what I need to do to stop him. It's easier said than done but I don't underestimate myself.
"I've come up against some of the best players in the world but I have to treat it just as another game. You have to give him respect but not too much.
"It will be a tough game but a team cannot just be about one person. I'm not going to roll out a red carpet for him and tell him to score. It's a World Cup, it's do or die.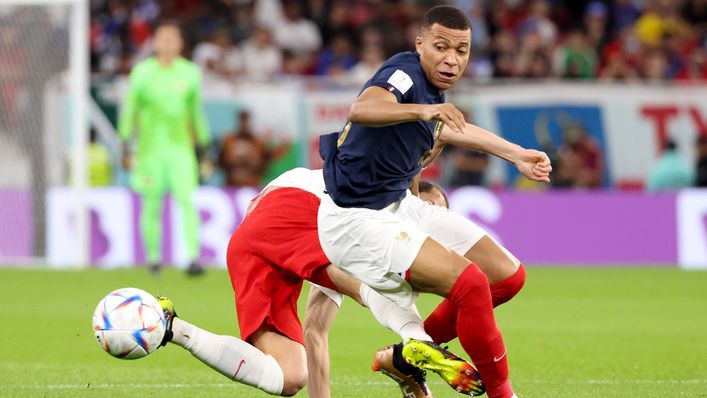 "When City have played Paris Saint-Germain in the Champions League, we're not just thinking of Mbappe — and it's the same on Saturday.
"Yes, he's a tool in their armoury — and a very good one — but you can't underestimate their other players.
"We know he's a great player and that's why he's the focus of all questions. But let's not forget Olivier Giroud, who has scored lots of goals, Ousmane Dembele and Antoine Griezmann.
"For me, all the questions shouldn't be about him [Mbappe]. I appreciate he's a great footballer but there are others as well."
A new generation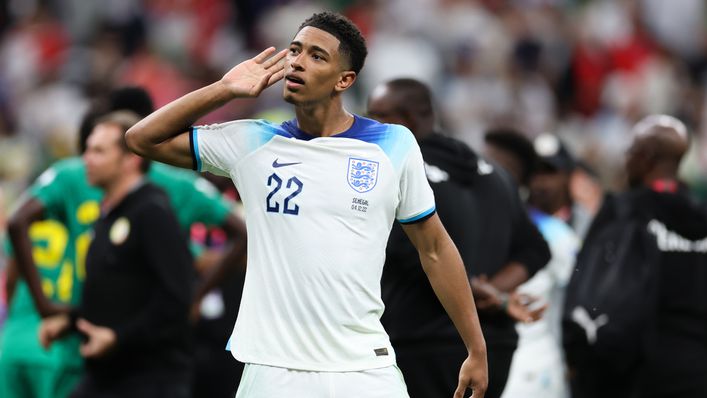 England's campaign in Qatar has given the likes of Jude Bellingham, Bukayo Saka and Phil Foden the opportunity to shine on the world stage.
Combined, the trio have contributed to eight of the 12 goals scored by the Three Lions during the tournament.
Giving his opinion on the young talent shining in Southgate's squad, Walker said: "It is great for the English game.
"Jude being one who has the courage to play for England that others didn't have when they were younger. They have no fear and they go in and express themselves.
"We have to pay a big compliment to the manager. He has allowed the youngsters that chance but they want to be the best they can be as a footballer.
"I feel the standard of players has gone up another level in this tournament.
"As a team in Russia [in 2018], we were a little inexperienced in big matches. We got to the semi-final, we scored early and we didnt know how to handle that. We're more equipped now."
Underdogs no more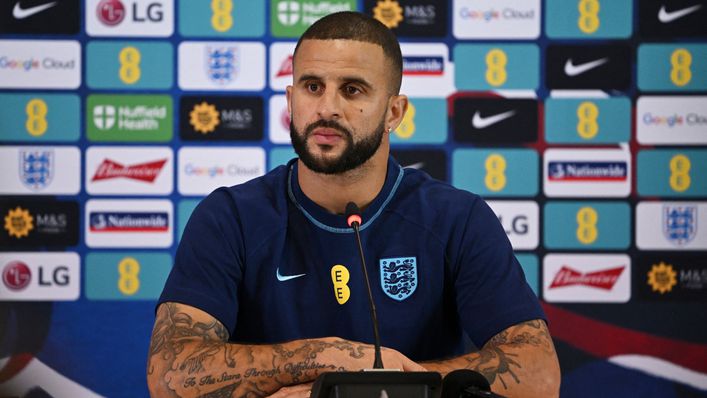 There would have been a time when England went into a game with France as huge underdogs — but that is no longer the case.
Walker added: "We're playing the world champions but we are two good teams that will go toe to toe. You've seen what can happen in 90-plus minutes.
"There have been shocks and for us this is just another game. We take our hat off to them as world champions but each and every one of us will not be rolling that red carpet out for them to treat it as a theatre.
"We have great talent — let's talk about the goals we've scored and the clean sheets we've kept.
"In my eyes, neither team is the underdogs or the favourites.
"This is a great opportunity to show we can beat a big team. To beat France would give us confidence."
Tags