Kraken make history after topping Predators for first NHL win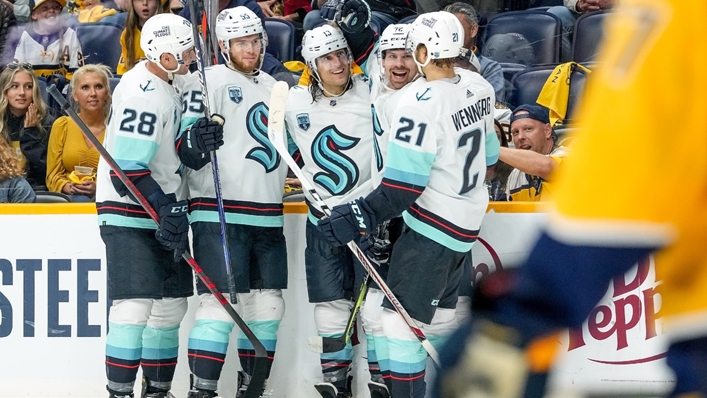 The Seattle Kraken celebrated history on Thursday by defeating the Nashville Predators 4-3 for their first ever NHL win.
In the expansion franchise's second game, the Kraken claimed an historic victory thanks to Brandon Tanev's two goals away to the Predators in Nashville.
The Kraken were beaten 4-3 by the Vegas Golden Knights on their debut, despite leading 3-0 on Tuesday.
But the Kraken were not to be denied a second time, Tanev's empty-net goal with just over a minute remaining sealing the memorable win on the road.
"I think you saw a little bit of that stress in us in our play in the third period," said Kraken head coach Dave Hakstol.
"Guys were calm and pretty focused. I know guys were really excited to be able to get the first win, especially as it sinks in. It's the first win in franchise history, that's a big deal for everybody."
Kraken goalie Philipp Grubauer, who made 12 saves in the third period, added: "I think it's phenomenal.
"It doesn't only speak for the group, it speaks for the organisation and rewards the people that put in the work for two years or longer."