Kounde apologises to Sevilla after exuberant celebration in Barca win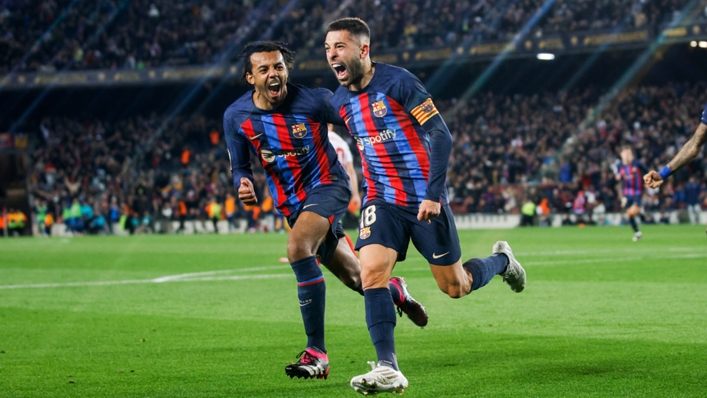 Jules Kounde apologised to his former club Sevilla after attracting criticism for a particularly exuberant celebration during Barcelona's win over the Andalusians on Sunday.
Kounde joined Barcelona from Sevilla during pre-season in a deal reportedly worth up to €62.5million.
He previously spent three seasons at the Ramon Sanchez-Pizjuan, where he emerged as one of the best young defenders in world football and was a fan favourite.
Sunday was Kounde's first game against the club since leaving, with Barca eventually running out 3-0 winners at Camp Nou.
He courted criticism on social media for appearing to celebrate the second-half opener by Jordi Alba – whose face he threw a ball at to earn a red card last season – with intense jubilation.
But the France international subsequently recognised that he went overboard.
"I was always grateful for the opportunity to wear the red and white jersey, and for the love I received during my time there," he wrote on social media.
"That is why I wanted to apologise for the goal celebration, which, in a moment of euphoria, was exaggerated on my part.
"I wish you the best, always."
Barca's win extended their lead at the top of LaLiga to eight points, while Sevilla – who finished fourth in each of Kounde's three seasons at the club – are 16th, just two points above the relegation zone.
Tags