Kohli considering break to 'rejuvenate mentally and physically'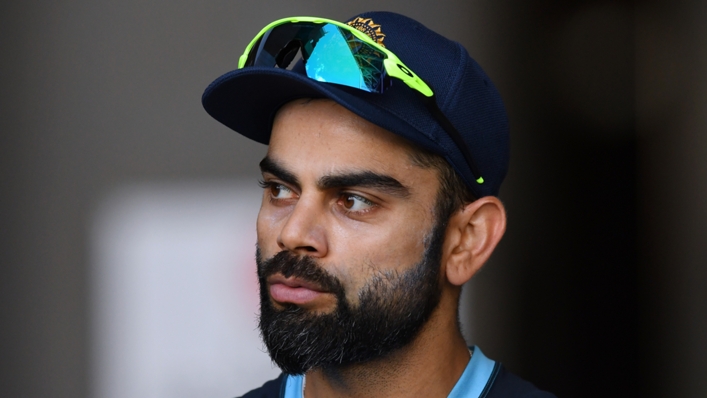 India star Virat Kohli might take a break to "rejuvenate mentally and physically", but assures he is in "the happiest phase of my life".
Kohli stepped down as India's Test captain in January following a series defeat to South Africa, having already relinquished his role as skipper of his country's white-ball teams.
The 33-year-old has struggled for form in 2022, averaging 21.45 in the ongoing Indian Premier League before Thursday's clash with Gujarat Titans – his lowest figure in the tournament since 2008.
Kohli, who also gave up the captaincy at Royal Challengers Bangalore last year, has not scored a century in any format since November 2019 when he managed 136 in Kolkata against Bangladesh.
While he averages 49.95 in the longest format, Kohli acknowledged it may be time for a rest.
"It's not a lot of people who mentioned it [taking a break]," Kohli told Star Sports. "There is one person precisely who has mentioned it which is Ravi [Shastri] and that's because he has seen from close quarters over the last six, seven years the reality of the situation that I have been in.
"The amount of cricket that I have played and the ups and downs and the toll that it takes on you to play three formats of the game plus the IPL for 10, 11 years non-stop with the seven years of captaincy in between.
"It is definitely a thing that one needs to consider because you don't want to do something which you are not a part of 100 per cent and I have always believed in that in my life.
"So to take a break and when to take a break is obviously something that I need to take a call on, but it is only a healthy decision for anyone to take some time off and just rejuvenate yourself mentally and physically.
"Not so much physically because physical fitness you keep up with through the course of playing cricket all the time, but it is a mental kind of reset that you need, and you want to be excited for what you are doing. You don't want to feel like you have been forcing yourself into any situation.
"It's only a thing of creating a balance and finding that balance which is right for you as an individual moving forward and I'll definitely discuss this with all the people involved – [India coach] Rahul [Dravid], the Indian team management, everyone to chart out whatever is best for myself and for the team definitely."
Kohli would not be the first high-profile international player to take a break from cricket to prioritise their mental and physical health, given new England Test captain Ben Stokes did so last year.
However, Kohli insists he is still enjoying his game as he looks to secure a playoff spot in the IPL with Bangalore.
"Right now, there is nothing that you can point out saying there is a problem here," Kohli said.
"I know where my game stands and you cannot come this far in your international career without having the ability to counter the situations and counter conditions and counter different kinds of bowling.
"So this phase for me is the easier phase to process but I don't want to put this behind me. I want to learn from it and understand that what are the core values that I have as a sports person and as a human being.
"As long as I'm ticking those boxes, I know these are ups and downs and when I come out of this phase I know how consistent I can be. I know how motivated I will be once the scores start coming.
"My experiences are sacred to me – whatever I have experienced in this phase or in the past as well.
"So I am experiencing now that I value myself and I care for my own well-being way more than I would have in the past. And actually, contrary to a lot of belief or a lot of perceptions as I mentioned on the outside, I'm actually in the happiest phase of my life."