De Bruyne warns City's rivals that Haaland partnership will only get better
Mitchell Fretton
LiveScore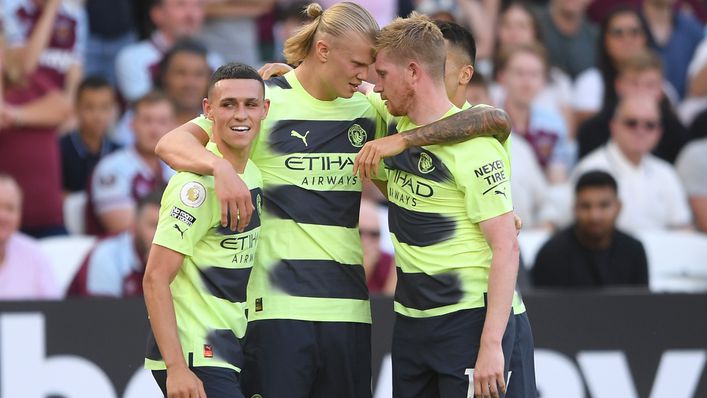 Kevin De Bruyne ominously claimed that his partnership with Erling Haaland will only get better after the deadly duo helped Manchester City torch West Ham.
The champions picked up a 2-0 victory at the London Stadium courtesy of a brace from the Norwegian, with his Belgian team-mate teeing up the second with a stunning through-ball.
After Pep Guardiola moved on the likes of Gabriel Jesus and Raheem Sterling, it was imperative that his new front line got off to a strong start and De Bruyne was full of praise for Haaland.
He said: "Obviously sometimes, it's not 100% yet, but we've only played a couple of games. He will make the runs, and if I find him he will score the goals.
"He's there to score goals and help the team, he did that today. I'm not putting too much pressure on him. I know there's a lot of hype around him and obviously to start this way is good for him.
"Whoever is going to play up front, If it's Erling or Julian [Alvarez], I'm going to try and find them."
De Bruyne has been involved in 18 goals in 17 Premier League matches in 2022 and his record could skyrocket with Haaland in the team.
After the match, the 6ft 3in striker modestly described his two-goal showing as "OK".
He said: "It should have been more today but yeah, OK start.
"We saw the potential already against Bayern [Munich, a 1-0 friendly win], against Liverpool it was a little bit down, but it will come with games."
His manager was delighted to see Haaland's immediate impact and hailed the 22-year-old's attitude.
Guardiola said: "I know how he handled a lot of criticism this week,
"He was really calm, he trained really well but the way he took the ball for the penalty I said, 'I like it'.
"Erling scoring the two goals, it's important for him and the team and for us and it's another weapon we have now."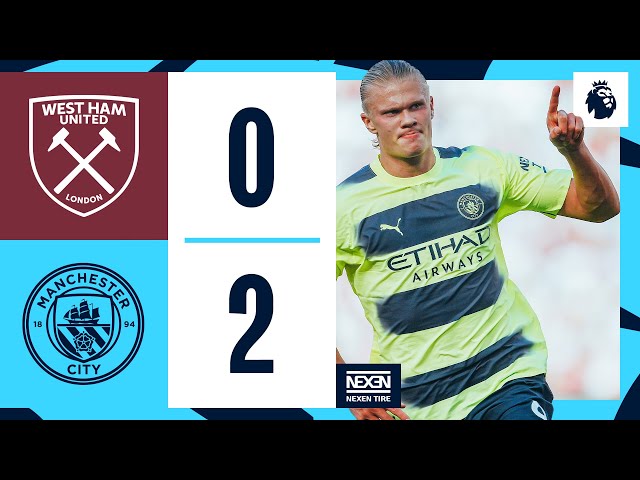 Reflecting on the game as a whole, Guardiola warned that City cannot be too reliant on Haaland.
He added: "He's not going to solve all our problems, he's going to add something to us as a team. That's what we are looking for.
"Today, the two goals they were balls in front of the centre of defence and we had the feeling we could find him more.
"In the past we didn't have a reference like him and now have it again but at the same time the guys have to put the ball there, especially in transitions.
"It was an incredible second goal and incredible action from Jack.
"The ball was fed to him, he keeps the ball and attracts the opponents and found a pocket and when this happens with Kevin, with one guy, it's difficult to stop."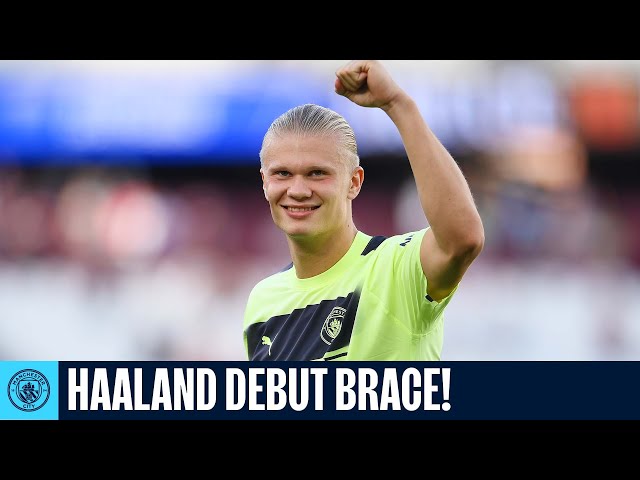 Tags