Kawhi Leonard to play for Clippers this season? 'No one knows' – Frank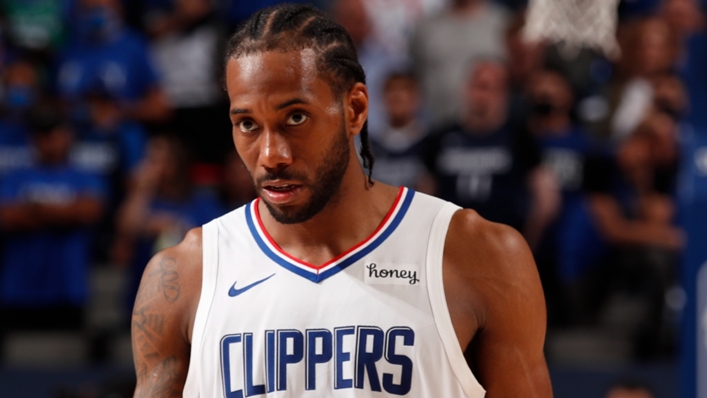 The NBA championship-chasing Los Angeles Clippers are unsure when Kawhi Leonard will return from an anterior cruciate ligament (ACL) injury.
Tyronn Lue's Clippers will head into the 2021-22 season without superstar Leonard, who is expected to miss much of the campaign as he recovers from a partially torn ACL in his right knee.
Leonard underwent knee surgery after suffering the serious injury during the 2020-21 playoffs – the Clippers progressed to their first Western Conference Finals before falling to the Phoenix Suns.
Clippers president of basketball operations Lawrence Frank fielded questions on two-time NBA champion Leonard on Friday as the team gear up for the new season.
"Oh, we don't even broach that," Frank said when asked if he expects Leonard to play this season.
"I think at this point, it's just no one knows when you're dealing with a recovery from an ACL [injury], the time frame.
"Even just to save you guys [from asking] throughout the year, is no one knows. You just attack it day by day, he has a very detailed plan with a great group and we'll just let his body and the doctors tell us when it's the right time."
A five-time All-Star, Leonard has averaged 26.0 points, 6.8 rebounds and 5.0 assists since joining the Clippers in 2019, arriving at the franchise after an impressive title-winning campaign with the Toronto Raptors.
The Clippers went 36-16 when Leonard was active in the regular season last term, outscoring their opponents by 9.0 points per outing. In the 20 games he missed, however, their record was 11-9 and they were outscored by 1.1 points on average.
In the playoffs, the Clippers have lost in the Conference semi-finals and Conference Finals respectively in the past two seasons.