EXCLUSIVE
Kammy fears for former clubs in relegation battle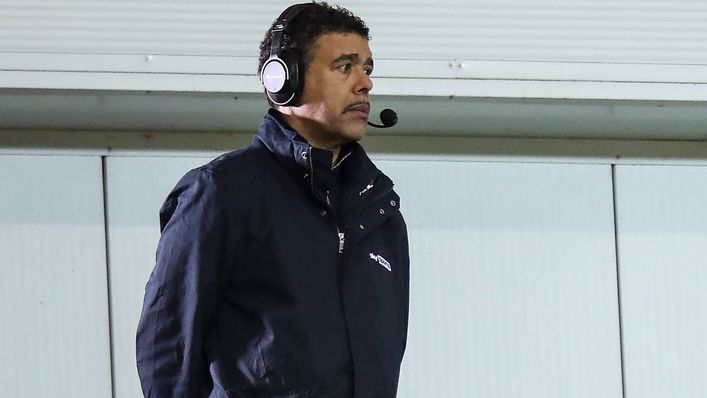 Chris Kamara fears former clubs Luton and Sheffield United have their work cut out to avoid Premier League relegation this term.
Popular footballer-turned-broadcaster Kamara, 65, enjoyed stints with both the Hatters and the Blades during the back end of his playing career.
But the former Soccer Saturday star is unsure whether either can beat the drop — despite being hugely impressed by Rob Edwards' underdogs.
On Luton, Kamara told LiveScore: "They've played absolutely brilliantly so far but they haven't got the results.
"Then, just when you thought they were going to get what they deserved against Liverpool, they concede that last-minute goal which will have been devastating for them.
"But Rob Edwards, what he's done there is nothing short of a miracle."
That Liverpool clash showed the power of Luton's Kenilworth Road home, which Kamara believes has a big role to play between now and next May.
He added: "It's a small ground and don't forget, many of these Premier League players are going there for the very first time.
"They've never seen anything like it other than on footage from the old days! So they get a shock.
"That's going to be their best chance to stay up, to keep doing what they are doing at home."
The Blades picked up a long-awaited first win of the season by beating Wolves 2-1 last weekend.
Injuries have stretched Paul Heckingbottom's squad thin recently and Kamara feels a lack of resources compared to other established top-flight sides will ultimately prove costly.
He said: "When you're first coming up, it's so hard.
"Unless you have a war chest, you're virtually relying on the players who got you up, plus two or three new faces.
"Teams like Brentford and Brighton, their fantastic scouting systems and investment into facilities have helped them establish themselves and then kick on.
"But for the three that have come up this year, that backing doesn't appear to be quite there on the same level.
"I reckon at least two of the three will probably end up going back down but it's only November. They all still have plenty of time to get out of it."
Tags