EXCLUSIVE
Joleon Lescott column: Fixture backlog needs drastic action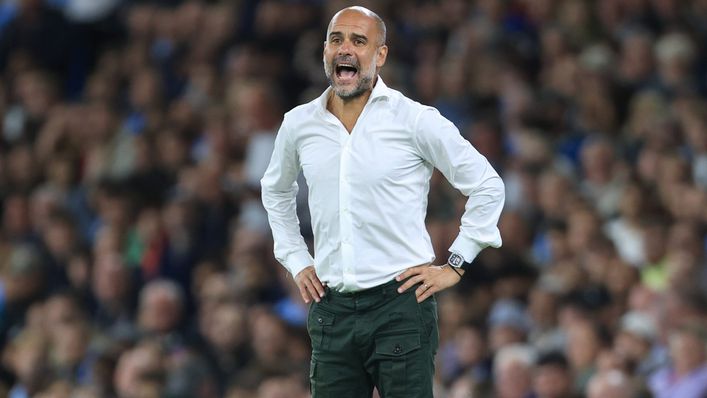 Fixture backlogs are already piling up this season and I believe it's time for football's governing bodies to act and help ease the burden on players.
When I was playing, I loved busy periods in the schedule. But with the winter World Cup and recent postponements, it's already looking a challenge for some sides to get all their games played.
These are unprecedented times in our lifetime and that means some big decisions need to be made.
For starters, third and fourth round FA Cup replays shouldn't be going ahead.
I understand how important they can be for smaller clubs but in the current circumstances, adding those extra matches in would be crazy.
You'd also hope that UEFA will ease their restrictions around Premier League matches clashing with Champions League and Europa League fixtures.
Common sense prevailed in that regard during the coronavirus pandemic, so it can be done.
After all, burned-out players will only lead to a drop in quality. Let's hope the decision-makers see it that way too.
Boehly's big ideas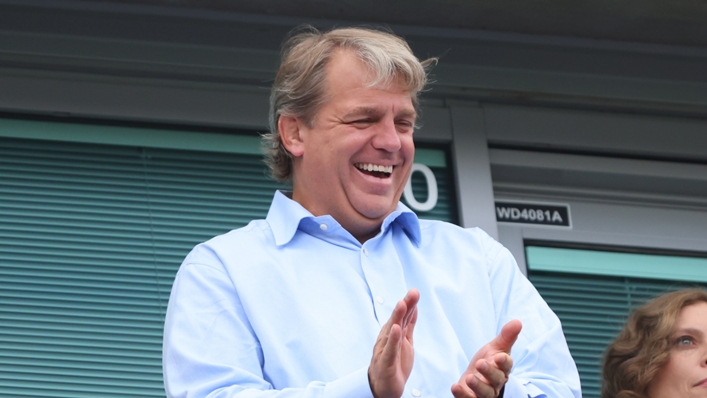 Chelsea owner Todd Boehly has made headlines with his suggestion of a Premier League all-star game this week — and I'm far from sold on the concept.
To be fair, in American sports, I get it. The Western and Eastern conferences are such a distance apart, it's almost like two different countries playing each other.
There are so many players to pick from over there, too. If we did it in the Premier League, players would likely end up coming from the same set of clubs.
It also poses geographical issues. For example, where does north and south divide? Where do the Midlands fit in? Would certain teams flick between north and south every year?
A better idea for an exhibition match would be to have a Premier League all-stars team take on the best from the Bundesliga or LaLiga, with the players voting for who should be selected.
It's a good thing to float new ideas but I do think Boehly needs to think more carefully about how he presents them next time.
We barely heard a peep from him when he sacked a manager and several coaching staff a week earlier. That's not a good look.
This weekend's action
It's still not a full Premier League fixture list this weekend but the seven games going ahead should serve up plenty of entertainment.
For Arsenal, Tottenham and Manchester City, it's a chance to get more points on the board and extend their leads over the likes of Manchester United, Chelsea and Liverpool.
To be honest, though, I'm not sure there's any advantage in playing first — that's only the case when you get a positive result.
For example, the break gives United a chance to get Marcus Rashford closer to a return and let Cristiano Ronaldo build up his fitness further.
With an international break coming up next week, this is around the time where managers really take stock of their season start and what kind of campaign lies ahead.
A big result this weekend can make things look a whole lot rosier!
Time for my Premier League predictions.
Joleon Lescott's Premier League Matchday 8 predictions
Aston Villa vs Southampton (Friday, 8pm, Sky Sports)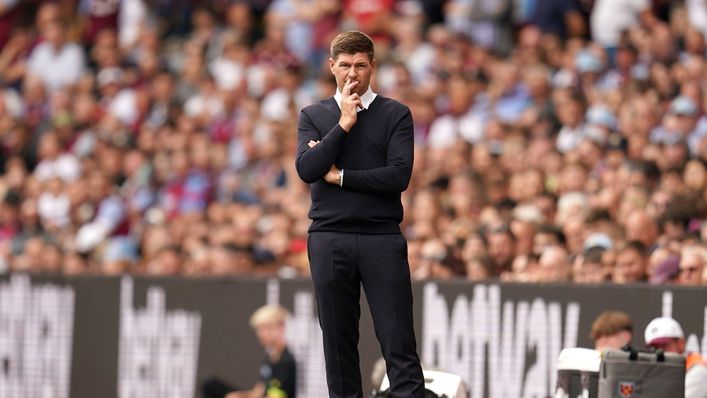 I'm sure Aston Villa would've been disappointed with last weekend's postponement after getting a great point against Manchester City.
They worked hard for that draw and it's essential they bring that same defensive work-rate to the table against Southampton.
A win just before the international break would be huge for Steven Gerrard and I think his side can get the job done.
Prediction: Aston Villa 2-1 Southampton
Nottingham Forest vs Fulham (Friday, 8pm)
The way Nottingham Forest gave up a two-goal lead at home to Bournemouth will have stung them and I'd expect changes from Steve Cooper for this one.
New faces will be raring to go but they'll need to be against a Fulham side who've shown consistency in their performances, if not their results.
We all know the threat they carry with Aleksandar Mitrovic and I reckon the visitors can get the job done.
Prediction: Nottingham Forest 1-2 Fulham
Wolves vs Manchester City (Saturday, 12.30pm, BT Sport)
A huge game in the Lescott household — allegiances in my family are split here, so I'm remaining neutral on this one!
It's not yet clear if Diego Costa will be thrown in for his debut, though you can pretty much bank on Erling Haaland having a decisive impact at the other end.
Wolves' best chance is to keep things tight like Villa did, so I'll go with my heart and plump for a 1-1 draw.
Prediction: Wolves 1-1 Manchester City
Newcastle vs Bournemouth (Saturday, 3pm)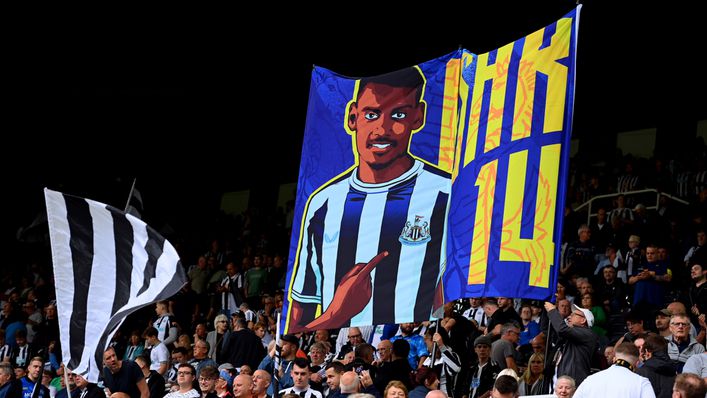 An encouraging start for Newcastle but only one victory so far, so they'll be eyeing up this as a must-win.
St James' Park is getting back to what I remember it being, which is a really intimidating place for a visiting side to go. Home form will be so key for them this season.
Bournemouth are still without a manager and although they are coping admirably, this looks a tough assignment.
Prediction: Newcastle 2-0 Bournemouth
Tottenham vs Leicester (Saturday, 5.30pm, Sky Sports)
Brendan Rodgers must be feeling the heat at Leicester and another loss to Spurs would make it a very long international break for him.
However, I do wonder if Graham Potter leaving for Chelsea could help Rodgers — I'm certain he'd have been someone the Foxes would've targeted as a replacement.
Antonio Conte's hosts are getting the results without being overly impressive and it could be more of the same here.
Prediction: Tottenham 1-0 Leicester
Brentford vs Arsenal (Sunday, 12pm, Sky Sports)
Brentford are enjoying a good run and have fond memories of playing Arsenal at home in the Premier League.
That was a special occasion last season but I expect this game to be different with the Gunners in a much better place than they were back then.
With Gabriel Jesus fit and firing, this Arsenal side are capable of beating anyone on their day.
Prediction: Brentford 1-2 Arsenal
Everton vs West Ham (Sunday, 2.15pm, Sky Sports)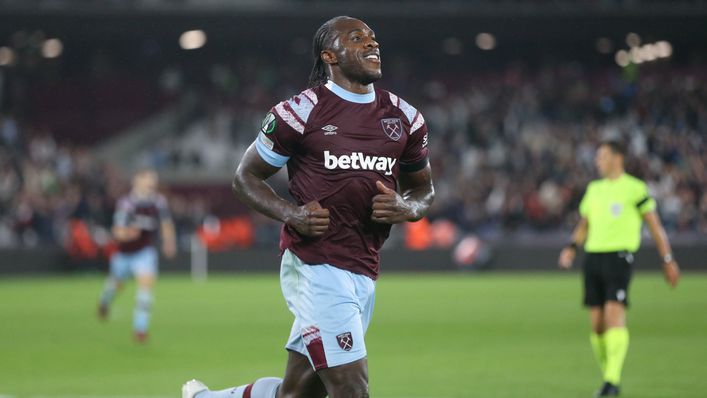 Everton got a well-earned point against Liverpool and the postponement may have allowed them to get a few important players fit.
The capture of Idrissa Gueye adds so much to their midfield and things look a lot brighter going forward for my old club.
This is a close-run thing against West Ham but I think home advantage gives the Toffees the edge
Prediction: Everton 2-1 West Ham
Joleon Lescott was talking to Matthew Hill
Tags