EXCLUSIVE
Joleon Lescott column: Pep knows best with Phillips fitness jibes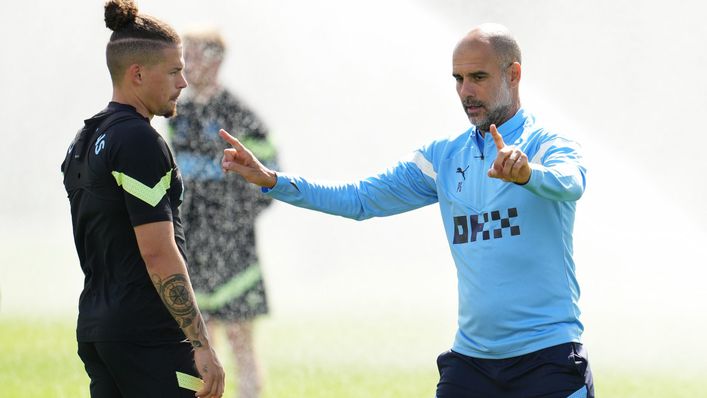 Pep Guardiola's comments over Kalvin Phillips' fitness set tongues wagging — and I believe the criticism aimed at the Manchester City boss has been ridiculous.
A coach's job is to know how to motivate their player. So, regardless of what Pep actually thinks about Kalvin's situation, his job is just to get a positive reaction from him.
Many have spoken negatively on how Pep has dealt with it but while I appreciate some wouldn't enjoy that kind of treatment, others may actually need it.
Public accountability can get the best out of certain personalities and Pep has handled it in what he considers to be the most effective manner for his player.
What I find interesting is, when the Spaniard does it, he gets criticised. Yet when Erik ten Hag talked about Jadon Sancho not being physically or mentally fit, it's considered 'refreshing'.
How can that be the case? Arguably, Sancho's situation is even more sensitive given his issue is described as being mental as well as physical.
My complaint is not so much with the coaches speaking out, though — more so the consistency of the public response.
In United's case, perhaps the club need to start taking a bit more responsibility themselves.
After all, Sancho is not the first to have his mentality questioned. It happened to Cristiano Ronaldo and Marcus Rashford, too.
Perhaps that isn't a coincidence and there's a deeper issue at hand which needs addressing, rather than just constantly blaming the players.
Gunning for glory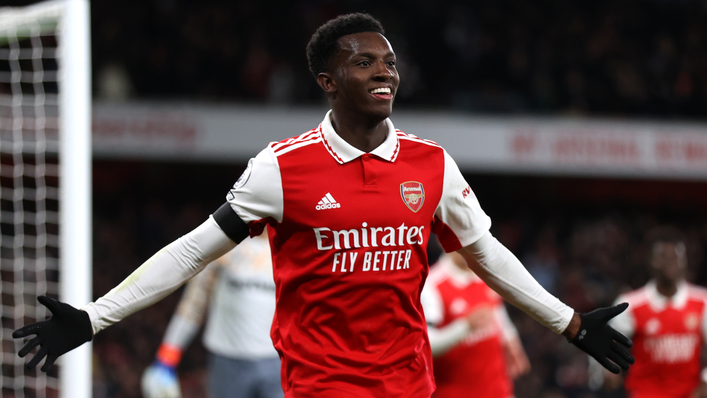 After their fantastic comeback victory against West Ham, Arsenal really are starting to have the look of potential champions.
Mikel Arteta's men face another stern test at in-form Brighton on Saturday evening but the manner of their Boxing Day win makes me think they will be up to the job.
Earlier this week, I expressed my concerns over the absence of Gabriel Jesus, with Eddie Nketiah having huge shoes to fill — but boy did he step up.
Not only did he score a fantastic goal but his general play and the way he executed what was being demanded of him was so impressive.
It may sound a bit strange given my Manchester City connections but I was delighted to see the Gunners win with Nketiah at the heart of things.
If they had slipped up, all the headlines would've been about how they missed Jesus. Now, the youngster can get his head down and really make the most of a run in the side.
When you lose key players, other individuals must step up and Bukayo Saka continues to deliver the goods.
The England winger is a real leader despite his tender age and seems to be enjoying the raised expectations and high pressure. That is the sign of a top-class professional.
Hitting the right Toon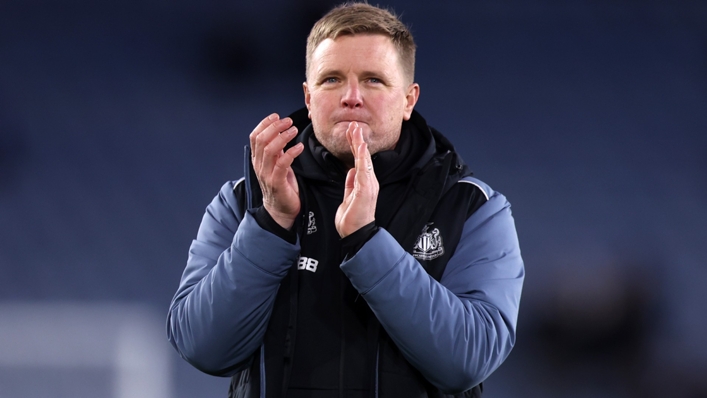 Elsewhere, Newcastle will look to make it seven straight Premier League wins at home to Leeds.
It's still a little early to be putting the Magpies in the title picture for me, though I think a couple of wins in the next few days could change that.
You would expect them to have too much for the Whites on current form, before a huge clash with Arsenal awaits on Tuesday.
Whatever your aim is — be it qualifying for Europe or winning the title — beating the teams around you is absolutely essential.
The way they took apart Leicester showed how far they've progressed under Eddie Howe, with a lot of the stars of that game being long-term members of the squad.
Even though we all know Newcastle have money to spend in January, should they wish to do so, I can't see Howe demanding reinforcements.
His squad are giving their all for each other and I reckon the boss will be keen to give his current crop the opportunity to go forward together and finish what they've started.
Let's take a look at 2022's final set of predictions!
Joleon Lescott's Premier League Matchday 18 predictions
West Ham vs Brentford (Friday, 7.45pm)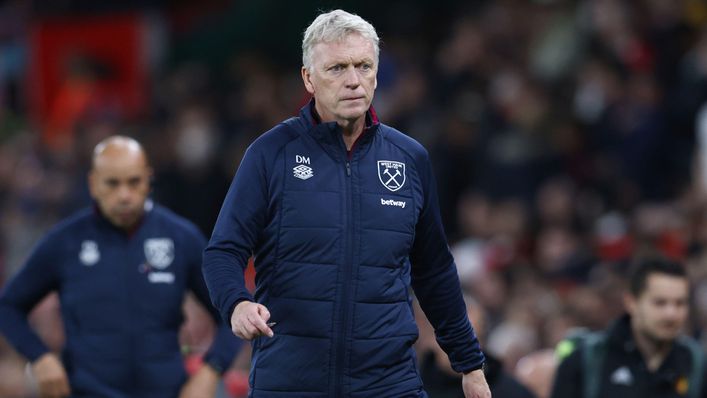 David Moyes' men are on a four-game losing streak but I think this is a good game for them, at home to a team who are capable but also prone to inconsistency.
The Bees were good against Tottenham but will have been disappointed to surrender a two-goal lead having flown out of the blocks.
At home, this is one I expect the Hammers to win.
Prediction: West Ham 2-1 Brentford
Liverpool vs Leicester (Friday, 8pm, Sky Sports)
Liverpool may be out of the title picture but they remain one of the only sides in the league who can suddenly string a 10-game winning run together.
Aston Villa caused them a few problems but the Reds always seemed in control and Leicester were poor against Newcastle.
I'm going for a fairly comfortable home win.
Prediction: Liverpool 2-0 Leicester
Wolves vs Manchester United (Saturday, 12.30pm, BT Sport)
What a great result for Wolves against Everton, getting that little bit of luck that's so important when you're down at the bottom.
I'm a bit more fearful for my old club here, though. United are playing really well with Rashford back near his very best.
It's hard to see the England forward not scoring at the moment!
Prediction: Wolves 1-3 Manchester United
Bournemouth vs Crystal Palace (Saturday, 3pm)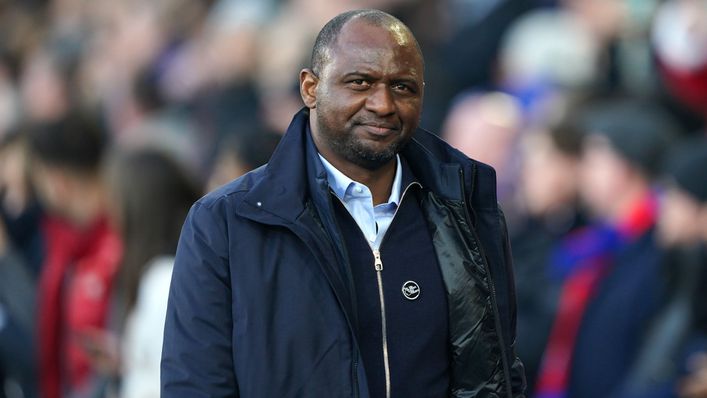 Crystal Palace boss Patrick Vieira described the capitulation against Fulham as one of his worst days in charge, so I'd expect a response from the Eagles here.
But Bournemouth are no pushovers and recent results suggest this will be another close contest.
I think it's going to be nip and tuck but I'll say an away win.
Prediction: Bournemouth 1-2 Crystal Palace
Fulham vs Southampton (Saturday, 3pm)
Though Palace were poor, Fulham did a fantastic job last time out and will be confident of repeating the trick against Southampton.
Nathan Jones' tenure at the Saints has not started well and it already feels like there's a negative vibe around the place, with relegation a distinct possibility.
Marco Silva's men look poised for another good result.
Prediction: Fulham 2-0 Southampton
Manchester City vs Everton (Saturday, 3pm)
It was so important for Everton to get something out of that Wolves game, so to lose it in the manner they did is a huge blow for Frank Lampard.
Nobody expects the Toffees to win here and you know when you face City that you're almost certain to concede — even with a strong defensive effort.
There's only one outcome I can picture, being honest.
Prediction: Manchester City 3-0 Everton
Newcastle vs Leeds (Saturday, 3pm)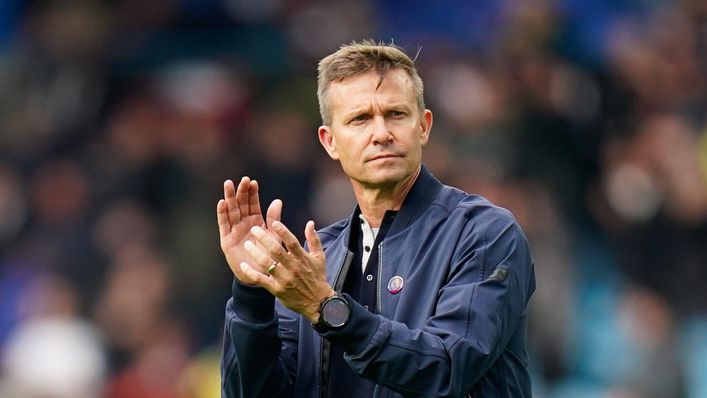 Leeds are capable of causing Newcastle a few problems but I still think the home side should prevail.
There will be blips along the road for the Magpies but the confidence you get from stringing victories together is huge.
It'll be hard fought but I see them grinding out another three points.
Prediction: Newcastle 2-1 Leeds
Brighton vs Arsenal (Saturday, 5.30pm, Sky Sports)
Both teams like to play good football so it's going to be an entertaining game to watch — and I expect the Gunners to come out on top.
What was most impressive against West Ham was the lack of panic when they fell a goal behind, just keeping complete faith in their ability to turn things around.
For that reason, you have to fancy the visitors.
Prediction: Brighton 1-2 Arsenal
Tottenham vs Aston Villa (Sunday, 2pm, Sky Sports)
Tottenham keep giving themselves a mountain to climb and Aston Villa are more than capable of causing a shaky backline problems.
What I do wonder, though, is whether Unai Emery's men are currently capable of shutting out Tottenham's frontline when they do come under sustained pressure.
I'm going to plump for a draw in this one.
Prediction: Tottenham 1-1 Aston Villa
Nottingham Forest vs Chelsea (Sunday, 4.30pm, Sky Sports)
Graham Potter has spoken glowingly about his Chelsea squad's work during and after the World Cup break.
The ex-Brighton boss should benefit hugely from that time on the training field and facing a Nottingham Forest side who concede plenty of goals also bodes well.
Forest's home games will be key to their survival bid but this one looks tough.
Prediction: Nottingham Forest 0-2 Chelsea
Joleon Lescott was speaking to Matthew Hill
Tags